Read Time:
4 Minute, 51 Second
Sports fans tend to enjoy new ways of appreciating the past. We love the histories of our favorite teams and players, as well as sports themselves. And when opportunities come along to relive it all, we tend to go right for them. This has been exemplified already in 2020 by The Last Dance, the wildly successful documentary on Michael Jordan's Bulls, as well as by a new trend among NBA podcasters to look back on past drafts.
The same concept seems to hold up where sports video games are concerned. While sports fans, of course, appreciate the newest and most advanced games in which the graphics can be almost eerily lifelike, there are some beloved retro titles we just can't let go of. Just this past spring, with college basketball's March Madness canceled, communities of fans online took to a college basketball video game more than a decade old to simulate a version of the action. And more recently, we learned that the first games from the iconic Tony Hawk skateboarding franchise Pro Skater 1 and 2 are going to be remastered.
All of this sports nostalgia, particularly in 2020 when we've been without actual sports, for the most part, got me thinking about how and where some of the classic, old-school games could best be adapted. And I landed on an idea that might surprise some people: These games should be resurrected at online casinos.
As of fairly recently, in the U.S. Slot Source has its own slot gaming platforms which can be played in a variety of ways. In states that have legalized real-money gambling online, slots and similar arcade games can be played with full wagering features. In other states, the same games can sometimes be played, though only on a just-for-fun basis. Overall though, the category has made a clear move into the U.S., with significant potential for further expansion. And because these online slot games thrive almost entirely on themes, they're fertile ground for adaptations.
To clarify, for those who don't know the slot genre well, just about every game has a unique theme. One might be about Frankenstein's monster, and the next about Greek gods; one might concern sinister vampires, and the next the amiable, cartoon "taco brothers; some games are based on popular films or musicians, and some on pieces of literature or eras of history. The spectrum of subjects is actually what makes the genre worthwhile because it all but guarantees that even if the act of slot gaming isn't for everybody, everybody can find a specific game to like.
This, by extension, means that developers in this category are always looking for new themes that would resonate with significant audiences. So, why wouldn't they tap into some old-school sports games that would trigger sports fans' nostalgia? I think they ought to give it a shot and the following are just some of the games I'd hope to see….
1. NFL Blitz
Is there a better title when you think about old-school sports gaming classics? NFL Blitz was a ridiculous, over-the-top football arcade game. It didn't take itself too seriously, and it had nearly as many brawler features as football ones. Fans of the game would instantly recognize its pixel-heavy aesthetic if it formed the foundation for a slot game. And mini-game interludes that allowed you to run plays and move through a football game would be fantastic.
2. Ken Griffey Jr. Presents Major League Baseball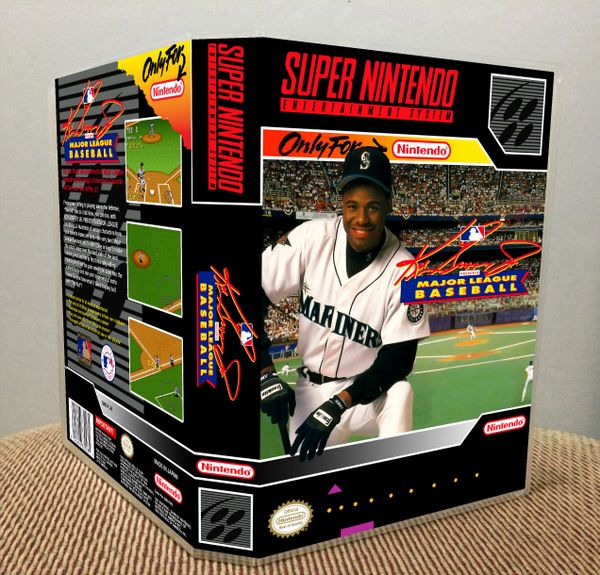 This game isn't as well-known as NFL Blitz, but you'd be hard-pressed to find someone who played it and didn't love it. Developed for Super NES by Acclaim Studios Manchester, it captured an idyllic baseball vibe. It also did so without using real players, save for Griffey himself. That might just make it easier to adapt than some other sports games because there aren't as many licensing concerns. This game in slot form, with players on the reels, hitting and pitching bonus games, and familiar music, would have an instant following.
3. Def Jam Vendetta
This is the most modern game on the list, but it's still firmly in the nostalgia camp for a lot of gamers. Def Jam Vendetta basically merged hip-hop and professional wrestling to form an unforgettable, action-packed experience. There really hasn't been anything like it, and like NFL Blitz, it would be instantly recognizable if adapted for the slot genre. People would love any excuse to leap back into Def Jam Vendetta.
4. Backyard Soccer
This is just a matter of personal preference for me. The game Backyard Baseball was more famous and turned one character into a legend (Pablo Sanchez, for those who aren't familiar with the series). But because I already identified one baseball game — and because I find Backyard Soccer to be even more fun — I'm sticking with this title. It's a simple video game about a bunch of friends playing sports, but it's beloved by a generation. The characters and a bit of soccer content could easily make for a terrific slot game.
5. NBA Jam
If there's a game I'm mentioning that's as famous and recognizable as NFL Blitz, it has to be NBA Jam. This game has actually been revived numerous times and is now available as a mobile app. But an homage to the original would make a lively slot game with an immediate, expansive player base. Bonus wagers on two-on-two mini-games would make it particularly exciting.
These might all be unlikely suggestions. But they'd all be a ton of fun, particularly as people tap into sports nostalgia like never before.
Author Profile
CEO NGSC Sports