Read Time:
1 Minute, 49 Second
It must be something with the Maryland boys for Saint Bonaventure leader Mark Schmidt. Mount Zion (MD) standout Robert Carpenter snagged a money offer by earning a scholarship from Schmidt and recruiting staple associate coach Steve Curran. It was announced Wednesday Carpenter inked his name on a national letter of intent.
Carpenter is a player who is playing one-year post-high school at Mount Zion Prep. In one year he averaged a double-double for his prep team. The totals for the year checked in at 20.3 points and 10.2 rebounds per game. His coach, Rodrick Harrison, sings praises of the 6-7 forward of Detroit, Michigan
"Robert's a terrific kid, a hard worker with a motor … attributes you can't teach," said Harrison. "He goes hard on and off the court and he's super athletic – he plays above the rim. He will guard bigger guys – he's not afraid. The biggest thing he will bring is toughness and grit. He can go out and compete with A-10 players. He brings that element but also has the skill set too."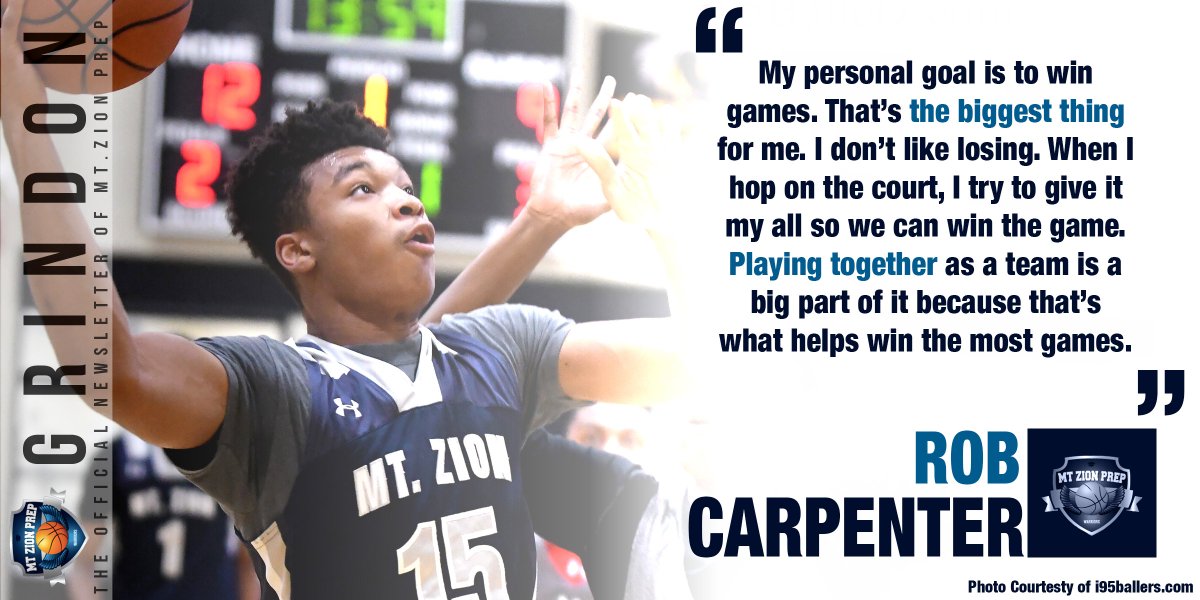 The praise continues with the brain behind the brown and white
"We are really excited to welcome Robert and his family to St. Bonaventure," Schmidt said. "He is a skilled, versatile player who fits very well into the way we like to play. He has post skills and can also step out and be very effective on the perimeter. He had an extra year post-high school to develop his game with a successful prep program at Mt. Zion and was very well coached there. We think he can help us right away and we are excited to start working with him this summer."
This addition for the brown and white locks up another player to compliment what is looking like a very solid team for the 2020 campaign. Steve Curran and Mark Schmidt have always been the "dynamic duo" at SBU. This campaign is shaping up to be a good one. More recruits are expected to commit in the coming weeks.
Stay tuned to NGSCSports.com for your latest news leading up to the first tip of the year and beyond.