ACC
Ky Bowman Makes NBA Debut with Golden State Warriors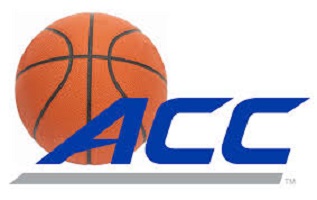 CHESTNUT HILL, Mass. — For a player that led the nation in minutes percentage (96.8%) this past season – and who played at least 40 minutes in a game in 36 of his 98 career games – it is only fitting that Ky Bowman plays for the Warriors.
Bowman made his NBA debut this week with the Golden State Warriors in the California Classic in the opening week of NBA Summer League play.  The three-game series is being held at Sacramento's Golden1 Center.
On Monday, July 1, Bowman made his NBA debut against the host Sacramento Kings, seeing 15 minutes of action.  He finished with six points, one rebound, an assist, and one steal.  The dynamic guard knocked down 2-of-4 from beyond the arc.
Last night, Bowman added four points, two assists, and a steal in 15 minutes in a loss to the Los Angeles Lakers.  He made 1-of-2 from 3-point land.
Bowman is expected to sign with the Warriors on a two-way contract, per reports in the San Francisco Chronicle on July 2.  In an interview with KNBR in the Bay Area on June 25, Warriors assistant general manager Larry Harris raved about the Havelock, N.C. native.
"He's a ball of energy and he's different than anybody else that we have at that position," Harris explained.  "This guy is a tough, tenacious, 'Patrick Beverley get-in-your-face-type guy.  He'll do whatever it takes … there's nothing that he's afraid of.
"(He is) a guy we think is gonna come up and play some minutes for us throughout the year," Harris added.
In his three seasons at the Heights, Bowman was one of the most dynamic guards in Boston College and ACC history.  The 6-1 guard finished his career with 1,661 points, 628 rebounds, 382 assists, 131 steals, 34 blocked shots.  Only one other BC player -Jared Dudley – and seven other ACC players have compiled those stats.  His 1,661 points rank 13th all-time in BC history.
Last season, he was one of two players nationally to average at least 19.0 points, 7.5 rebounds, 4.0 assists, 1.4 steals, and 0.6 blocked shots per game.  He led the country in rebounding (7.5) for players 6-1 or shorter.
Ky Bowman was a second-team All-ACC team selection and was named to the NABC All-District 2 first team and the USBWA All-District 1 team.
He and the Warriors will finish up play in the California Classic this afternoon, taking on the Miami Heat at 3 p.m. ET in a game that can be seen live on NBA TV.  Golden State then heads to Las Vegas to begin play in the NBA Summer League on July 5 at 9 p.m. ET.