Zion Williamson is without a doubt the best player in the NCAA at this time. Williamson is predicted to be one of the top five picks in the draft despite indications that the 6-7 giant contemplated one more year of hoops at Duke for his sophomore campaign. Now that he has declared, there is no question that Zion will be one of the top two picks in the draft. Many people are curious to get a deeper understanding of who he is and how he got to the top. Hence, that is why I took it upon myself to find out.
Zion played a majority of his AAU years for his father. There was one summer where that was not the case. During that year he played for the Hornets of South Carolina AAU. The man that coached him has a passion for the sport, more importantly, Hornets coach Ricky Taylor speaks very highly of the superstar.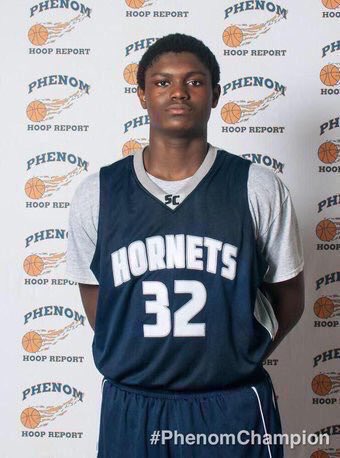 Taylor describes Williamson as a very humble person toward his coaches, teammates, peers, and anyone else he may have encountered.
"He always played the game the right way. He always did a great job of making his teammates better."
Taylor made sure he let me know that the attributes Williamson had on the court were carried over to off-court activities as well. Even more than that, the summer he played for the Hornets was his breakthrough time. He grew approximately five inches that summer and went into the gym to work out with kids that were up to two years older than him. Taylor put Zion in the gym to work out with the older kids and amongst that group was Murray State standout Ja Morant.
"I went to his dad and said, there is no way that kid can play in his age group. We gotta play him up", added the coach.
There is no apparent reason he only played for the Hornets for one full season. He made it known he wanted to play for a branded team. In other words, the Hornets are not sponsored.
"I'm sure he and his family were just trying to make the best decision for him" he continued.
The future NBA player gets a lot of credit for complimenting the styles of the other stars such as Morant and Ole Miss guard Devontae Shuler. It was made clear by Taylor that Williamson has a lot of the same attributes as NBA superstar Lebron James. Really, it is his athleticism that even puts him in the same category as players like James.
When asked to comment on his thoughts of the phenom in the NBA the coach believes the originally rumored number one pick will be something the NBA has never seen before. Taylor again claims this is because of his size and athleticism.
Remember those allegations from a month ago? The ones that attorney Michael Avenatti dumped on the mother of Williamson, saying she took money for consulting services from Nike? Taylor had a bit to offer on that topic.
"I have no real knowledge of the situation, but, I will say I do not believe this is something they would do." he wants to stress he has no real knowledge of the situation and this opinion is based on personal experience
Will there be an upset in the draft? Will Ja Morant surprise everyone? Ricky Taylor sold me and I think you're all sold too. Stay tuned because here comes the man you have deemed Zion.