Welcome to the NGSC Sports show page where you can listen to and see all of our shows. We cover the landscape of sports from football to baseball and more. NGSC Sports, we never stop
Here are our shows and info on our hosts and co-hosts
Robert and Sonia LIVE every Sunday night 7-8 pm est
with your host and co-host
and Sonia Millett
Robert Conley:
Graduated from Franklin Heights H.S. (Class of 1976) in Columbus, Ohio, Robert has always been a people pleaser. His basic language has been accepted by Scholars, Children and those from many walks of life. Joining the U.S. Air Force Reserves he would find himself later becoming a supervisor of 30 Airmen in Heavy Equipment operation and later an Instructor of Heavy Equipment. His physical and verbal skills landed him in a temporary writing position for the Air Force, where writing an "Operators Manual" for the Rough Terrain Articulating-Oscillating Forklift would become the manual for all Air Force trainees of that Forklift. While his position in the Reserves was mostly a part-time position, his impact during his "stateside" tour of active duty during Operation Desert Storm was spent rehabbing condemned units back to livable condition, for all medical personnel, heading to Iraq. Words such as Sargent Conley. I've been in the Active Air Force for more than 22 years. The efficiency and professionalism you and your men displayed on Scott A.F.B. are unmatched. Thank you and your men for A Job Well Done (from a Major (name withheld for privacy reasons) in the Active U.S.A.F.) were common in Master Sargent Conley's Air Force Life. During his civilian life, Robert has always been in a people business, from communicating with his initial lawn-care customers to personalized nutrition customers to building tiny houses in Nevada for a California customer.
As the affordable housing market is beginning an expansion curve upwards and the DNA formulated nutrition industry has started to become recognized, Robert's fingers are warm. Being invited to join Facebook in 2009, Robert quickly became a part-time figure with his friends through postings and organizing Golf Outings. As Robert learned Facebook was a "free" advertising outlet his ideas would sometimes come to life. Being recognized by Kevin Dixon of N The Zone Sports Radio, Robert got a start in being a voice on Social Media. Starting as a "low- End" professional Baccarat player, he started doing "lives" on Facebook for N The Zone. Taking advantage of the opportunity Robert progressed by keeping his voice in earshot of his viewers Through "Double Cash Daily", The Last Word, ROBERT AND SONIA Live, WALK with ROBERT, EI-1, and many unplanned podcasts. Picking up his co-host (Sonia Millett) in February of 2018 has only improved Robert's voice projection. Moving one step forward, Robert was recognized by Ralph Garcia of NGSC Sports. As the top shows host with co-host Sonia Blitzz Millett on NGSC Sports, Roberts's voice has landed him, hear, what he has to say. His motto: If it seems to good to be true… It's probably something Robert Conley would do!
Sonia Millett:
Sonia was born and raised in a small town of West Middlesex, Pa, outside of Pittsburgh. At the age of 15 and as the steel mills shut down her family moved south in 1984 to Charlotte, NC. She married after high school and her husband Richard are the parents of five children. As a soccer mom and coach, a marching band mom and president, she gained valuable experience and many life seasons.
She began her current journey on social media talking football. She formed a foundation of friends and founded a Steelers Facebook group called "BlackNGold Blitz." She oversees six other administrators and the membership is at 22,000-plus and growing. Her work has been recognized by her peers and the page is regarded as one of the best Steelers groups on social media.
The "The BlackNGold Blitz" has led to a number of other opportunities and hobbies. That includes helping to raise money yearly for an organization called RockOut 2 KnockOut Cancer, based in Pittsburgh, PA. This event has raised over $30,000 for the American Cancer Society. Sonia has also designed a sports dress for ladies and formed a business and show called "BlitzNGlitz Sports and Glam." The dress is the first item for the business. BlitzNGlitz can also found on Facebook and YouTube. The show specializing in sports and Hollywood Glam with Amie Sears for Glam.
Sonia has also worked as a volunteer since 2013 with New Visions Radio promoting the internet radio station. She is also the founder of the blog "What Will Ray Powers Say" which works with the podcast of Ray Powers and discusses Steelers. The podcast and radio station is based in Hoboken, NJ.
In February of 2018, she joined NGSC Sports Radio and N The Zone as a co-host on "The Last Word" and "Robert and Sonia LIVE" with Robert Conley. The duo discusses game action on a weekly basis and also talks football year around in terms of offseason moves, the NFL Draft, OTAs, minicamps and training camps.
A personal note from Sonia:
Don't ever give up on your dreams. Dreams can become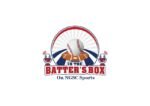 In the Batter's Box every Monday 8-9 pm est on Facebook
Host: Ralph Garcia @NGSCSports
Co-host: John Doucette @radiodoucette
Co-host: Chris Lacey @aecanada12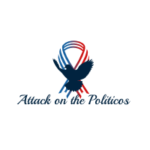 Attack on the Politicos every Wednesday night 8-9 pm est on Facebook
with Ralph Garcia @NGSCSports
and Ruben Garcia on Ruben Garcia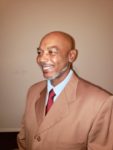 The Last Word every Thursday night 7-8 pm est
with your host and co-host
and Sonia Blitz Millet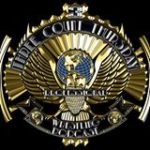 3 Count Thursday every Thursday night 930-1130 pm est on Facebook
Find them on Twitter @3CountThursday
with Big Jim @BigJimSports
Ryan Miller @ryneagle
Matt M @3CTaPhilly8
and Intern Mark @3CountIntern
Tim Taylor @notthetoolman
Check out the website 3countthursday.com
Huddle Up Podcast every week on Facebook
on Twitter @HuddleUpPodcast
with Big Jim @BigJimSports
and Dave Gerhart @huddleupdave
All New Sports Show every Friday
Host: Edward Greene
Co-host: Wes Bradshaw
@AFAPod @EdwardGreene @WesBradshaw21
Email: [email protected]