Read Time:
17 Minute, 57 Second
The University of Pittsburgh has a rich tradition in football that dates back to 1890. The Pitt Panthers are 9-Time National Champions and have had many of the greatest players in the history of football call Pitt their alma mater. Pitt has had 97 First Team All-Americans, 25 members in the College Football Hall of Fame and nine Panthers have been enshrined in the Pro Football Hall of Fame.
NGSC Sports brings you the best Pitt Game Day Preview you will find anywhere! This is where true Panther fans come to find out about Pitt and their upcoming opponent! Mike Drakulich (@PghSportsNation) brings you inside the huddle for both teams, providing all fans with a weekly game story, Pitt's game plan for success, score prediction, crucial game day information, and a detailed breakdown of each team.
Heck, you'll even know the weather at kickoff! The only thing you're missing is a game uniform!
Minus Kenny Pickett, Panthers confident in Nick Patti to collect Peach Bowl victory
The Peach Bowl between the Pitt Panthers (11-2) and Michigan State Spartans (10-2) lost a bit of it's luster a week ago when both Kenny Pickett, the dynamic quarterback for the Panthers, and Kenneth Walker III, the bruising back for Sparty, both decided to opt out of the game, and prepare for the 2022 NFL Draft,
Don't tell that to the remaining Panthers who will play, or Nick Patti, who will start in place of Pickett.
This game means something… for now, and for 2022.
"We're going to have a lot to prove," said Pitt center Owen Drexel, "especially with that No. 8 guy not being in the building."
Drexel, along with the entire offensive line, will all be returning next season.
"Right now, Nick is the guy and he deserves to be the guy," Pitt head coach Pat Narduzzi said.
The Panthers and Spartans should expect to play in front of a sellout crowd of 71,000.
"It's a great opportunity for him," Narduzzi said. "I don't want him to stress about that, either. He's been as locked in as anybody. I have a lot of faith in him."
Patti, even when Pitt hasn't practiced, has been working day in and day out with his receivers since Pickett opted out of the game.
Narduzzi was ecstatic to hear his offensive line would all be back in 2022.
"It's big. As big as they are, that's how big it is. I mean, that's a lot of beef right there. What's that old Wendy's commercial? Where's the beef? Well, the beef was right here," Narduzzi said. "They made business decisions, took their time and were ready to do that. I'm happy for them."
The line will look to keep Nick Patti as protected as he can be, and provide some running room for the trio of backs in Israel Abanikanda, Vincent Davis, and Rodney Hammond, all of whom will also be back next year, too.
"We know each other," guard Marcus Minor said. "We know what our faults are, what our positives are. We're able to coach each other as we need to."
Kenny Pickett won't be the lone Panther to miss the Peach Bowl. DB Damarri Mathis and WR Taysir Mack are also sitting out.
Then there is offensive coordinator Mark Whipple, who resigned his post, and took the same job at Nebraska.
Next up to guide the Pitt offense, for at least this game, will be tight ends coach Tim Salem.
"Turbo's a great leader. Everybody respects him, and we love him to death," said Pitt tight end Lucas Krull of Salem. "We'll play our hearts out for him. He knows who you are, knows your parents, knows your family, if you've got a girlfriend. He knows everything. Sometimes, you don't get that."
Salem may benefit from getting back two injured receivers for the game in Jaylon Barden and Melquis Stovall.
"Barden could go if we wanted him to," Narduzzi said. "Probably make a game-time decision. He's begging to go, but I don't make those decisions. I'm always afraid to say yes or no, but Stovall for sure has been good."
On the flip-side, Michigan State will be missing their best player in Kenneth Walker III, and Spartan's head coach Mel Tucker knows his team will have to adjust to life without him on the field.
"It's hard to replace the guy like Ken. I mean, you really can't do that," Tucker said. "But we have other players obviously on our roster at that position that are going to be next man up, and they're gonna step up and get the job done. And we have a plan for that. And I feel really good about our run game."
Tucker was also cloudy on the statuses of several other key players nursing injuries. That being wide receiver Jalen Nailor, cornerback Chuck Brantley and defensive tackle Simeon Barrow.
"I think everyone else is trying to get to the game, trying to play," Tucker said.
Pitt's Game Plan for Success
Offense
Protect Patti: It's the kid's first start since Delaware ages ago, and of course the nerves may be present, but given his experience and knowledge of the offense, Patti should excel vs a weak Spartan's secondary, especially with Jordan Addison as his main target. Keep Patti in a clean pocket and give him time to find his receivers.
Establish the run: This will be big, for if Pitt can get the ground game going, it's will make a bad Michigan State secondary even worse. With a great offensive line and the trio of Israel Abanikanda, Vincent Davis, and Rodney Hammond, pound the ball!
Defense
Be physical: One last game and the Spartan's best player is out. Be aggressive, nasty, and ready to punish Spartan offensive players all night long.
No splash plays: With Kenneth Walker III out, MSU will likely pass more than they are used to. Time for the Pitt secondary to make some plays and limit big gains to an average MSU passing game.
Prediction
The game won't be as exciting with Pitt's Kenny Pickett and Michigan State's Kenneth Walker watching from a luxury box, but if you're a college football fan, this is how today's system is run… a very broken and disjointed one, from players sitting out to a ridiculous College Football Playoff that only has four teams in it.
That is a story for another time.
Now the question is, which team benefits more from the other team's huge loss?
The odds-makers feel that the Spartans have the advantage, albeit a slim one.
Pitt's defense has two very big strengths, that being stopping the run, and a relentless pass rush.
With Sparty missing Walker III, you'd expect MSU quarterback Payton Thorne to throw more than he is used to. Walker III's replacement, Jordon Simmons has rushed for just 255 yards on the year, with six receptions for 24 yards and a score.
As for Kenny Picket being out, Pitt will be missing 4,319 yards, 42 touchdowns, so Nick Patti has some huge shoes to fill, and perhaps it will be an audition for another team to acquire the services of Patti, unless he chooses to stay with USC transfer Kedon Slovis coming in for Pitt next season.
Patti, is not Pickett, but then again, Patti hasn't been given the chance to really show what he can do. When he did play, he completed 12 of 14 passes for 140 yards, and played when passing would be considered a bit rude when the game had already been decided.
Patti still gets to face a Spartans's secondary that allows 337.7 yards in the air to opposing quarterbacks, something Patti should be licking his chops in anticipation of facing… especially with the services of 2021 Biletnikoff Award winner in Jordan Addison to throw to and tight end Lucas Krull.
Addison lit up the stats board with 93 receptions for 1,479 yards and 17 touchdowns. Krull had 37 catches for 443 yards and six touchdowns. The guy behind Krull, Gavin Bartholomew, wasn't too bad either, catching 27 passes for 317 yards and four touchdowns. Jared Wayne is 2nd on the team with 46 catches for 654 yards and five TD's. It's likely Patti will also get Melquise Stovall and Jaylon Barden back as well. Senior Shocky Jacques-Louis has 24 receptions for 254 yards and a score.
Patti will have plenty of weapons at his disposal, and a running game featuring a trio of backs in Israel Abanikanda, Vincent Davis, and Rodney Hammond, who can establish the run and take a load off his shoulders to boot.
Look for Pitt to deploy a balanced attack, establishing the run to help open up the secondary and allow Patti to exploit the weak secondary the Spartans have. Expect big numbers from Addison as MSU has no one who can cover him one on one.
The Pitt defense will have the advantage of getting after Spartan's QB Thorne, and just pinning their ears back and attacking if Michigan State somehow decides to pass more than run, something they will not be comfortable in doing.
Pitt's secondary will have to limit any splash plays if MSU does come out gunning, but the Spartans may be missing the services of Jalen Nailor is 2nd on the team with 31 receptions for 587 yards and six touchdowns.
It's been awhile since either team played, so expect the first quarter to possibly be a little sloppy with execution of plays, but once Patti finds his comfort zone, and the Panthers find their footing, they will show they are the better team from top to bottom… Pitt 34 Michigan State 27
Game Day Information
Peach Bowl
#12 Pitt Panthers vs #10 Michigan State Spartans
Vegas Line: Michigan State -2.5
Venue: Mercedes-Benz Stadium, Atlanta, GA.
Game-time: Thursday, December 30th, at 7:00 pm.
TV: ESPN
Announcers: Mark Jones (play-by-play) Robert Griffin III (analyst) | Quint Kessenich (reporter)
Local Radio: Pittsburgh- 93.7 The Fan
Announcers: Bill Hillgrove (play-by-play) Pat Bostick (analyst) | Larry Richert (reporter)
National Radio: ESPN Radio
Announcers: Roy Philpott (play-by-play) Kelly Stouffer (analyst) | Lauren Sisler (reporter)
Alternative Broadcasts
Online Radio: 937thefan.radio.com
Satellite Radio: Sirius Channel 81, XM Channel 81, SXM App Channel 81
Weather at Kickoff: Dome
ACC Links

Scouting the Pitt Panthers
Overall Record: 11-2 | ACC Record: 7-1 | Rank: #12
Previous Game: Pitt 45 Wake Forest 21 (ACC Championship Game)
Head Coach: Pat Narduzzi (7th Season with Pitt)
Pitt Links
Pitt Offense (Pro Style)
Offensive Stats
Points per game: 43
Total offense yards per game: 502.9
Passing yards per game: 350.2
Rushing yards per game: 152.7
Offensive Scouting Report
Strengths: The passing game, normally on the strong arm of Kenny Pickett, who has weapons like WR Jordan Addison, who was the Biletnikoff Award winner and TE Lucas Krull at his disposal. Running game with the trio Israel Abanikanda, Vincent Davis, and Rodney Hammond has come on strong mid-season.
Weaknesses: Nick Patti's inexperience as a starter.
Starting Quarterback: Nick Patti | Back-ups: Davis Beville
Kenny Pickett had transformed himself into one of the best quarterbacks in college, with a strong, accurate arm and the ability to burn defenses with his running ability out of the pocket. Pickett, who finished 3rd in the Heisman voting and potential top NFL pick, had thrown for 4,319 yards, 42 touchdowns, with just seven interceptions, and has rushed for 233 yards and another five touchdowns. Defenses got to Pickett 29 times for sacks. Unfortunately, Pickett will sit out the Peach Bowl as he had a few undisclosed injuries, and will now prepare for the 2022 NFL Draft. Enter Nick Patti, who has backed up Pickett all season, and has thrown for just 140 yards, with no TD's or interceptions. Patti knows the offense, and completed 12-14 passes. If he does falter, Davis Beville will likely get the nod to play. Consider this a big test for Patti or whomever comes in to pass, especially with USC Kedon Slovis transferring in for the 2022 season.
Starting Running Back: Israel Abanikanda | Back-ups: Vincent Davis, and Rodney Hammond.
Pitt has a trio of talented backs. Israel Abanikanda has been elevated to starter, and has rushed for 635 yards and seven touchdowns. Abanikanda also has 24 receptions for 197 yards. Vincent Davis is 2nd on the team with 550 yards rushing, with four touchdowns, and has 20 catches for 109 yards. Rodney Hammond has shot up the depth chart and made the most of his work, and is now 3rd in rushing with 492 yards and five touchdowns, and has eight catches for 57 yards and two TD's.
Wide Receivers: (Outside) Jared Wayne, Shocky Jacques-Louis, Melquise Stovall and Jaden Bradley.
(Slot) Jordan Addison, Jaylon Barden, and Tre Tipton.
Jordan Addison is the best receiver in college, as evident by being the Biletnikoff Award winner. Addison leads the team with 93 receptions for 1,479 yards and 17 touchdowns. Jared Wayne is 2nd on the team with 46 catches for 654 yards and five TD's. Taysir Mack, who will sit out the Peach Bowl, had 461 yards receiving off of 27 catches, three that have found the endzone. Shocky Jacques-Louis has 24 receptions for 254 yards so far, and a score. Jaylon Barden has nine catches for 174 yards and two TD's, while Hawaii transfer Marquise Stovall has contributed 14 catches for 189 yards and a TD. Jaden Bradley, a promising freshman, has caught nine passes for 129 yards. Tre Tipton has caught five passes for 37 yards.
Tight Ends: Lucas Krull and Gavin Bartholomew.
Lucas Krull has rejuvenated the tight end position for Pitt, ranking 3rd on the team with 37 catches for 443 yards and six touchdowns. Gavin Bartholomew has also caught 27 passes for 317 yards and four touchdowns.
Placekicker: Sam Scarton
Extra Points: 66-69
Field Goals: 17-21
1-19 yards: 0-0
20-29 yards: 5-5
30-39 yards: 7-8
40-49 yards: 5-7
50+ yards: 0-1
*Injured/Out
Pitt Defense (Base 4-3)
Defensive Stats
Points per game allowed: 23.1
Total offense yards per game allowed: 349.2
Passing yards allowed: 257.4
Rushing yards allowed: 91.8
Sacks: 51
Interceptions: 15
Defensive Scouting Report
Strengths: Strong pass rush and tough against the run.
Weaknesses: Secondary can be vulnerable if quarterback is given time to throw deep. Sometimes coaches become stubborn in making needed adjustments to protect the deep pass.
DE: Habakuk Baladonaldo | DT: Calijah Kancey | DT: Keyshon Camp | DE: Deslin Alexandre
Habakuk Baladonaldo and Deslin Alexandre are impressive bookends of the defensive line with Calijah Kancey and Keyshon Camp on the inside. Kancey has seven sacks. Baladonaldo has nine sacks, while Camp has 24 tackles and two sacks.
Money LB: Phil Campbell III | Star LB: SirVocea Dennis | Mike LB: Cam Bright/John Petrishen
Phil Campbell III and Cam Bright surround SirVocea Dennis at the linebacker position that has good speed and instincts when it comes to stopping the opposing run game. John Petrishen has been a big part of the linebacker rotation and has 96 tackles, four and a half sacks, and three interceptions–one a pick six. Campbell has four and a half sacks. Dennis leads the front seven with 118 tackles, has four and a half sacks, and one INT that he took to the house vs Clemson.
CB: Marquis Williams | SS: Brandon Hill | FS: Erick Hallett II | CB: A.J. Woods/M.J. Devonshire
Marquis Williams and A.J. Woods man the corners with Brandon Hill at strong safety and Erick Hallett II at free safety. Hill has 99 tackles and one INT on the year. M.J. Devonshire sees plenty of time on passing downs and has one interception.
Pitt Special Teams
Punter: Kirk Christodoulou
Kickoff Returners: Vincent Davis and Israel Abanikanda
Punt Returner: Jordan Addison and M.J. Devonshire
Scouting report: Israel Abanikanda is the primary kick returner with Jaylon Barden injured, and is averaging 36.4 yards per return, with a touchdown. Vincent Davis has averaged 31.5 yards per return. Jordan Addison has averaged 16.8 yards per punt return. M.J. Devonshire may get some punt return looks eventually.
Scouting the Michigan State Spartans
Overall Record: 10-2 | Big Ten Record: 7-2 | Rank: #10
Previous Game: Michigan State 30 Penn State 27
Head Coach: Mel Tucker (2nd Season with Michigan State)
Lifetime Record: 17-14 | 12-7 with Michigan State
Links
Michigan State Offense (Multiple)
Offensive Stats
Points per game: 31.9
Total Offense per game: 430.9
Passing yards per game: 245.3
Rushing yards per game: 185.6
Offensive Scouting Report
Strengths: The running game was great with Walker III, but now big questions will need to be addressed in his absence.
Weaknesses: Not a great passing team. Average, at best.
Starting Quarterback: Payton Thorne | Back-up: Anthony Russo
Payton Thorne has thrown for 2,886 yards, with 24 touchdowns and eight interceptions. He was been sacked 18 times, and rushed for 177 yards and four touchdowns.
Running Backs: Kenneth Walker III*, Jordon Simmons, and Elijah Collins.
Kenneth Walker III lead the Spartans with 1,636 yards rushing and 18 touchdowns, but will not play in the Peach Bowl. Jordon Simmons will get the nod to start, and has rushed for 255 yards on the year, with six receptions for 24 yards and a score.
Wide Receivers: Jayden Reed, Jalen Nailor, Tre Mosley, Montorie Foster, and Keon Coleman.
Jayden Reed leads the Spartans with 53 catches for 946 yards and eight touchdowns. Jalen Nailor is 2nd with 31 receptions for 587 yards and six touchdowns. Tre Mosley has contributed 30 catches for 472 yards and three scores. Montorie Foster has caught 12 passes for 164 yards and a score. Keon Coleman has five receptions for 30 yards and a TD.
Tight Ends: Connor Heyward, Tyler Hunt, and Maliq Carr.
Connor Heyward is the top tight end with 30 receptions for 289 yards and a touchdown. Tyler Hunt has 14 receptions for 136 yards and a TD. Maliq Carr has six catches for 100 yards.
Kicker: Matt Coghlin
Extra Points: 39-39
Field Goals: 11-17
1-19 yards: 0-0
20-29 yards: 7-7
30-39 yards: 2-4
40-49 yards: 1-3
50+ yards: 1-3
*Injured/Out
Michigan State Defense (4-2-5)
Defensive Stats
Points per game allowed: 25.7
Total offense yards per game allowed: 455.9
Passing yards allowed: 337.7
Rushing yards allowed: 118.3
Sacks: 38
Interceptions: 9
Defensive Scouting Report
Strengths: Good pass rush with 38 sacks.
Weaknesses: Porous pass defense that gives up over 337 passing yards per game.
Top Defensive Players
Defensive Line: Jacub Panasiuk has 52 tackles and a team leading six sacks. Jeff Pietrowski has 45 tackles and five and a half sacks. Drew Beesley has 37 tackles and five sacks.
Linebackers: Cal Haladay has 135 tackles on the season. Quavaris Crouch has 113 tackles and two sacks.
Secondary: Safety Xavier Henderson has 129 tackles and three sacks and an INT. Safety Darius Snow has 114 tackles, and one interception.
Michigan State Special Teams
Kickoff Returners: Jaden Reed
Punt Returner: Jaden Reed
Scouting report: Jaden Reed is averaging 23.5 yards per kickoff return, while averaging 22.9 yards per punt return.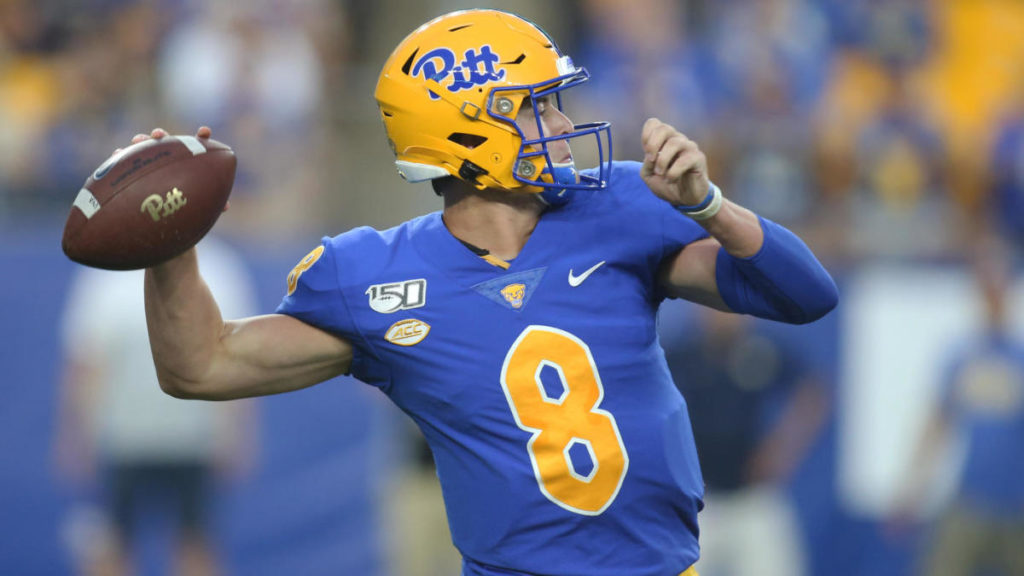 Pitt vs Michigan State History
Series Began: 1945
Overall Record: 0-6-1
At Home: 0-3-1
On Road: 0-3
Neutral Site: 0-0
ACC Series: n/a
Streak: Michigan State won the last four games.
Last Game: Sept. 15, 2007 (Michigan State 17, Pitt 13)
Game Notes*
Champions of the Atlantic Coast Conference, Pitt will make its first appearance in the Chick-fil-A Peach Bowl and face Michigan State. The Panthers have played in 35 prior bowl games.
Boasting an 11-2 record, the 2021 Panthers are trying to become just the second team in school history to win 12 games in a season. In 1976, Coach Johnny Majors led Pitt to the national championship with a 12-0 mark.
Pat Narduzzi served as Michigan State's defensive coordinator from 2007-14 under then head coach Mark Dantonio, helping the Spartans to a pair of Top 5 finishes during that span.
Winner of the 2021 Biletnikoff Award, Jordan Addison enters the bowl season with a national-best 17 touchdown catches. The last Pitt player to lead the nation in TD catches was Larry Fitzgerald, who had a school-record 22 in 2003.
*Courtesy of pittsburghpanthers.com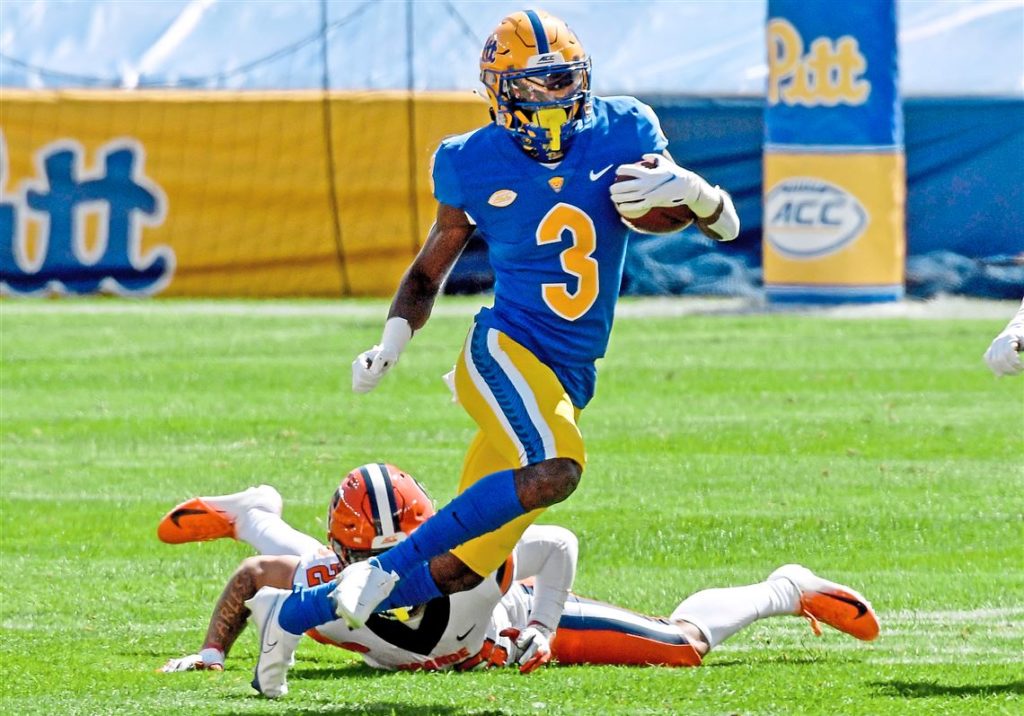 Injury Report (12/27/21)
Pitt Panthers
Out: LB Wendall Davis (left team), RB A.J. Davis (left team), WR Taysir Mack, QB Kenny Pickett (opted out for draft), CB Damarri Mathis
Doubtful: None reported
Questionable: WR Jaylon Barden
Michigan State Spartans
Out: RB Kenneth Walker III (opted out for draft)
Doubtful: None reported
Questionable: OL Matt Carrick, WR Ian Stewart, WR Jalen Nailor, T Jarrett Horst, DT Simeon Barrow
Author Profile
From Midland, "The Basketball Capital of Pennsylvania", located 35 miles NW of Pittsburgh along the Ohio River. This former steel town was home to storied athletes such as Dave Alston, Norm Van Lier, Simmie Hill, and the legendary 1965 Midland High School Basketball Team.

There's nowhere on earth that is more dedicated to its sports teams like Western Pennsylvania and the city of Pittsburgh. The passion and pride of Pittsburgh's fan base is second to no one. From the NFL, NHL, MLB, NCAA football and basketball, to W.P.I.A.L. high school sports, "The City of Champions" has it all!

As Editor of Pittsburgh SportsNation, Mike Drakulich provides top notch opinions and coverage of the Pittsburgh Steelers, Pittsburgh Penguins, Pittsburgh Pirates, Pitt Panthers football & basketball, Robert Morris Colonials basketball, and Duquesne Dukes basketball, as well as all sports teams that represent Western Pennsylvania, including WPIAL High School Football.

For a refreshing view of sports, mixed with humor and uncensored opinions, check out Pittsburgh SportsNation today on Facebook, Twitter @PghSportsNation and videos with over 1,000,000 views on YouTube!