Read Time:
16 Minute, 51 Second
The University of Pittsburgh has a rich tradition of football that dates back to the early 1900's. The Panthers are nine-time National Champions and some of the greatest players in the history of football have called Pitt their alma mater. Pitt has 25 members in the College Football Hall of Fame and nine have been enshrined in the Pro Football Hall of Fame.
NGSC Sports brings you the best Pitt Game Day Preview you will find anywhere! This is where true Panther fans come to find out about Pitt and their upcoming opponent! Mike Drakulich (@PghSportsNation) brings you inside the huddle for both teams, providing all fans with a weekly game story, Pitt's game plan for success, score prediction, crucial game day information, and a detailed breakdown of each team.
Heck, you'll even know the weather at kickoff! The only thing you're missing is a game uniform!
Panther offense ready for test against Clemson
Quarterback Kenny Pickett and his Pitt Panthers (5-1) have been on a roll offensively all season long.
Third in the nation, scoring 48.3 points per game, the Panthers will face their toughest test defensively when the Clemson Tigers (4-2) come to town this Saturday at Heinz Field. Kickoff is at 3:30 P.M.
"It seems like it just keeps getting tougher as we go through the ACC," Pickett said. "Last week was a big game. This game is a bigger game.
"ACC games always have a different kind of edge, because you're talking championships."
In what will be Pitt's biggest home game since 2009, Pickett, the Panthers and players like senior linebacker John Petrishen are ready to silence the doubters once and for all.
"There's a lot on the line this game, as far as conference play," Petrishen said, "and a lot for this program. We can't deny it. This is a huge game for Pitt football."
Though Clemson's defense is giving up just three less yards a game than Pitt's defense allows, it's the scoring that truly counts when we get down to brass tax.
For the year, the Tigers are giving up just 12.5 points per game.
Who will blink first Saturday?
Despite throwing for 1,934 yards, 21 touchdowns, with just one interception, Pickett's name isn't among the first few when you talk and Heisman hopefuls.
Pickett is unfazed.
"It's really people's opinions that I really don't care about," Pickett said. "I hope no one takes any disrespect to that, but I just want to stay focused the best I can and care about what my teammates, my coaches think and go from there."
Despite the lack of national hype, Pickett's play has certainly caught the attention of Clemson's coaches, especially Tigers defensive coordinator Brent Venables.
"Pickett's a lot like Joe Burrow from experience, calmness, accuracy and can run, makes all the right decisions, having a heck of a year," Venables said earlier this week. "He's got a good complement of players around him like Joe did and a good system that takes advantage of his skill set."
Pickett's game last year vs Clemson was a disaster, albeit minus three starting offensive lineman, and tight end Lucas Krull, who has been huge this year with 17 catches for 211 yards and five touchdowns.
In that game, a 52-17 loss, Pickett had four interceptions.
"What happened in the past happened in the past," said Pitt head coach Pat Narduzzi. "I'm not talking much about last year or the year before or the championship game. Doesn't really matter. We just have to go out and play football.
"We're a different football team than we were a year ago. They are a different football team than they were a year ago."
Clemson's defense is at it's best when it is able to generate pressure on the quarterback. The Tigers have gotten pressure on the QB just 32.7% of the time, their worst numbers since 2014 — and the current sack rate of 6.6% would be the worst of Venables' tenure at Clemson.
"Kenny has to be patient," Narduzzi said, "He's much more comfortable in the pocket than he was last year, and he can take some downfield shots. But their defense is really good and they're going to get after him."
Pickett has been deadly accurate in the pocket, a tribute to the elevated play by the offensive line, and his weapons like WR Jordan Addison and the aforementioned Krull making splash plays when the ball comes their way.
"Guys have gotten their eyes better on certain blitzes," Pitt offensive coordinator Mark Whipple said about his line-play and backs picking up blocks. "Making sight adjustments. They're keeping Kenny upright. He's processing things quicker. Clemson's going to give us new things this week and, hopefully, we'll catch up to that."
Receivers, aside from Addison, who will see plenty of attention from the Tiger's defense, will have to elevate their games as well. Wideouts like Taysir Mack, Jared Wayne, Shocky Jacques-Louis, and tight end Gavin Bartholomew will need to contribute when called upon.
"If they double him (Addison) you have to go somewhere else. Kenny's done a good job there," Whipple said. "People have started to try to do it a little bit more. The good thing is Jordan's smart. We can move him around."
In addition to the passing attack, Whipple will likely try to find balance from the running game on the legs of Israel Abanikanda and Vincent Davis.
"Hopefully, we can gash a couple, but Clemson's explosive run tape isn't very long. We have to get a couple, without question," Whipple said.
If they do, Pitt will put a dent in some of those lofty–or lack thereof, numbers defensively, by Clemson.
Pitt's Game Plan for Success
Offense
Be aggressive: Clemson's defense is similar to Pitt's, but giving up eight less points. The offense needs to be aggressive in their attack and exploit any weak links they find in the armor. Put the medal to the metal on Saturday and utilize every weapon available.
Find balance: Keeping the Tigers off balance will only help, so mixing in a good share of runs, especially with how Israel Abanikanda has been running would be encouraged.
Defense
D.J. Uiagalelei: The talent is there for the young QB, but it has been under wraps. Pitt needs to keep him under pressure constantly and make sure that trend continues.
Be physical: The Tigers do not put up many points, so aggressive physical play should beneficial Pitt to keeping Clemson under 20 points. Swarm to the ball, make the tackle, and lay the wood to whomever carries the ball.
Prediction
Most Pitt fans are self loathing defeatists. It's understandable when the Pitt faithful has faced nothing but heartbreaking losses year after year, and not putting together a truly dominant year in over four decades. Despite all of the amazing talent that has put on that uniform for Pitt over the years, it's never equated to a breakthrough year in terms of double digit win seasons or playing in a major bowl. Panther fans are always waiting for the other shoe to drop.
Perhaps this year is different. It feels different. The Pitt offense is one of the best in college football. The defense is getting stronger by the week. Even ESPN has begun hyping Pitt a little bit, projecting the Panthers to be favored in every game remaining on the schedule, and even going to the ACC Championship and winning.
But… the boogeyman comes to visit this week. Perennial power and yearly National Championship contender Clemson visits the confines of Heinz Field this week, and even though this Clemson team isn't as great as they have been in years past, a win Saturday by Pitt could vault this program towards heights even the most optimistic Pitt fan could dream of.
"You try as hard as you can to keep an even keel from week to week," Pitt linebacker John Petrishen said. "To be 1-0 every week is the goal. To me, I try to focus on it being a nameless, faceless opponent no matter who you are playing."
But, Petrishen continued…
"You can't deny there is definitely more buzz around the program this week, compared to before, with us being ranked and it being a nationally televised game and Clemson, a really respected program around the country.
"I'm sure when the game comes around Saturday, there might be a little more energy coming from our sideline."
Last week, Pitt went on the road and pounded Virginia Tech 28-7, a team that Notre Dame had to produce a furious comeback in the last minutes of the game to defeat a week earlier. Though the offense didn't put up the eye popping numbers it had in the previous week, the defense stepped in and buried the Hokies offense.
There's no doubt Clemson has a great defense, but they have yet to face an offense like Pitt offers. With the way Kenny Pickett is slaying opponents with weapons like Jordan Addison and Lucas Krull, and the vastly improved rushing attack, it's hard to find any weaknesses in Pitt's armor. Combine that with a defense that is getting stronger each game, it's beyond evident that this is a Pitt team headed for great things.
Clemson's offense, behind QB D.J. Uiagalelei, is barely generating any offense at all, putting up just 20.5 points per game, which ranks 216th in the NCAA. Uiagalelei has passed for just four touchdowns all year, and is completing only 55.7% of his passes. The Pitt defense will need to focus on stopping Uiagalelei out of the pocket and the Tigers run game featuring Kobe Pace and Will Shipley.
The crowd will be loud and fired up when these two teams take the field. It's a game Panther fans have been waiting for, and this time they will be rewarded, as Pitt's weapons will be to too much for Clemson to contain, and the Pitt defense will do the rest… Pitt 31 Clemson 17
Game Day Information
#23 Pitt Panthers vs Clemson Tigers
Venue: Heinz Field, Pittsburgh, PA.
Tickets: Pitt Ticket Office
Game-time: Saturday, October 23rd at 3:30 pm
TV: ESPN
Announcers: Sean McDonough (play-by-play) Todd Blackledge (analyst) | Molly McGrath (reporter)
Local Radio: Pittsburgh- 93.7 The Fan
Announcers: Bill Hillgrove (play-by-play) Pat Bostick (analyst) | Larry Richert (reporter)
Alternative Broadcasts
Online Radio: 937thefan.radio.com
Satellite Radio: Sirius Channel 85, XM Channel 85, SXM App Channel 85
Weather at Kickoff: 55 with cloudy skies. Winds out of the west at 9 MPH.
ACC Links

Scouting the Pitt Panthers
Overall Record: 5-1 | ACC Record: 2-0 | Rank: #23
Previous Game: Pitt 28 Virginia Tech 7
Head Coach: Pat Narduzzi (7th Season with Pitt)
Pitt Links
Pitt Offense (Pro Style)
Offensive Stats
Points per game: 48.3
Total offense yards per game: 530.5
Passing yards per game: 358
Rushing yards per game: 172.5
Offensive Scouting Report
Strengths: The passing game on the arm of Kenny Pickett, with weapons like WR Jordan Addison and TE Lucas Krull at his disposal. Running game with Israel Abanikanda has come on strong mid-season.
Weaknesses: Few if any at this juncture.
Starting Quarterback: Kenny Pickett | Back-ups: Nick Patti and Davis Beville.
Kenny Pickett returns for his 4th season as QB for Pitt. The super senior has a strong, accurate arm and can burn defenses with his running ability out of the pocket. Pickett, who is receiving some Heisman hype, has thrown for 1,934 yards, 21 touchdowns, with just one interception, and has rushed for 172 yards and another three touchdowns. Defenses have gotten to Pickett just nine times for sacks.
Starting Running Back: Israel Abanikanda | Back-ups: Vincent Davis, Rodney Hammond, A.J. Davis, Todd Sibley, and Daniel Carter.
Israel Abanikanda has been elevated to starter, and has rushed for 347 yards and four touchdowns. Vincent Davis is 2nd on the team with 233 yards rushing, with three touchdowns. A.J. Davis was the opening day starter but has carried the ball only twice. Todd Sibley and Daniel Carter have been rarely used, but Rodney Hammond has shot up the depth chart and made the most of his work, rushing for 193 yards and three touchdowns.
Wide Receivers: (Outside) Taysir Mack, Shocky Jacques-Louis , Jared Wayne, Melquise Stovall and Tre Tipton.
(Slot) Jordan Addison and Jaylon Barden.
Taysir Mack gives Pitt a steady and reliable senior presence at wide receiver and has 310 yards receiving off of 19 catches. Jordan Addison leads the team with 34 receptions for 586 yards and nine touchdowns. Jared Wayne is 3rd on the team with 21 catches for 315 yards and a TD. Shocky Jacques-Louis has 10 receptions for 110 yards so far. Jaylon Barden has seven catches for 155 yards and a TD, while Hawaii transfer Marquise Stovall has contributed eight catches for 85 yards and a TD.
Tight Ends: Lucas Krull and Gavin Bartholomew.
Lucas Krull has rejuvenated the tight end position for Pitt, ranking 4th on the team with 17 catches for 211 yards and five touchdowns. Gavin Bartholomew has also caught 11 passes for 111 yards and a score.
Placekicker: Sam Scarton
Extra Points: 34-36
Field Goals: 4-4
1-19 yards: 0-0
20-29 yards: 1-1
30-39 yards: 2-2
40-49 yards: 1-1
50+ yards: 0-0
Pitt Defense (Base 4-3)
Defensive Stats
Points per game allowed: 20
Total offense yards per game allowed: 319.3
Passing yards allowed: 219.2
Rushing yards allowed: 100.2
Sacks: 21
Interceptions: 5
Defensive Scouting Report
Strengths: Strong pass rush and tough against the run.
Weaknesses: Secondary can be vulnerable if quarterback is given time to throw deep.
Defensive Line: Habakuk Baladonaldo, Calijah Kancey, Keyshon Camp, and Deslin Alexandre.
Habakuk Baladonaldo and Deslin Alexandre are impressive bookends of the defensive line with Calijah Kancey and Keyshon Camp on the inside. Kancey is on the verge on stardom with his skill set, which seems to get better each week. Baladonaldo has four and a half sacks, while Camp has one sack.
Linebackers: Phil Campbell III, Wendall Davis/SirVocea Dennis, and Cam Bright.
Phil Campbell III (Money) and Cam Bright (Star) surround Wendall Davis (Mike) at the linebacker position that has good speed and instincts when it comes at stopping the opposing run game. John Petrishen has been a big part of the linebacker rotation and has 40 tackles, two sacks, and a pick six. Campbell has three sacks. SirVocea Dennis leads the front seven with 54 tackles.
Secondary: Marquis Williams, Brandon Hill, Erick Hallett II/Rashad Battle, and Damarri Mathis.
Marquis Williams and Damarri Mathis man the corners with Brandon Hill at strong safety and Erick Hallett II at free safety. Hill has one INT on the year as does Mathis.
Pitt Special Teams
Punter: Kirk Christodoulou
Kickoff Returners: Jaylon Barden and Isreal Abanikanda
Punt Returner: Jaylon Barden and Melquise Stovall
Scouting report: Jaylon Barden is the primary kick returner and is averaging 21.2 yards per return, and 8.4 on punts. Melquise Stoval has averaged 0.4 yards per punt return, so some improvement is drastically needed in that area.
Scouting the Clemson Tigers
Overall Record: 4-2 | ACC Record: 3-1 | Rank: n/a
Previous Game: Clemson 17 Syracuse 14
Head Coach: Dabo Swinney (13th Season with Clemson)
Lifetime Record: 144-35 | 144-35 with Clemson
Links
Clemson Offense (Power Spread)
Offensive Stats
Points per game: 20.5
Total Offense per game: 322.3
Passing yards per game: 180.3
Rushing yards per game: 142
Offensive Scouting Report
Strengths: D.J. Uiagalelei has the talent, but is having a down year. Tigers are much better at running the ball than they are at passing right now.
Weaknesses: Putting up big numbers offensively, especially on the scoreboard.
Starting Quarterback: D.J. Uiagalelei | Back-up: Taisun Phommachanh
D.J. Uiagalelei hasn't lived up to the lofty standards expected of him. With only 974 yards passing with just four touchdowns and three interceptions, Uiagalelei has been a disappointment. Uiagalelei has been sacked 12 times, and has rushed for 186 yards and two touchdowns.
Running Backs: Kobe Pace, Will Shipley, and Phil Mafah.
Kobe Pace is the main workhorse logging 294 yards rushing with three touchdowns. Will Shipley has played just as well with 211 yards on the ground and five touchdowns. Neither do much damage catching the ball out of the backfield.
Wide Receivers: Joseph Ngata, Justyn Ross, Beaux Collins, Ajou Ajou, Frank Ladson, Jr.
Joseph Ngata leads the team with 352 yards off of 18 catches. Justyn Ross is the top target with 28 receptions for 382 yards and three TD's. The rest of the unit hasn't done much, with Beaux Collins, Ajou Ajou, Frank Ladson, Jr. combining for 13 catches between the three of them.
Tight Ends: Davis Allen
Davis Allen is the 3rd option is the Clemson air attack with 14 catches for 94 yards.
Kicker: B.J. Potter
Extra Points: 15-15
Field Goals: 6-7
1-19 yards: 1-1
20-29 yards: 1-1
30-39 yards: 1-1
40-49 yards: 3-3
50+ yards: 0-1
Clemson Defense (4-3)
Defensive Stats
Points per game allowed: 12.5
Total offense yards per game allowed: 316.5
Passing yards allowed: 201.7
Rushing yards allowed: 114.8
Sacks: 15
Interceptions: 5
Defensive Scouting Report
Strengths: Keeping opposing teams out of the endzone. Your "bend but don't break" type of defense.
Weaknesses: Not a great pass rushing team.
Defensive Line: DE Xavier Thomas leads the line with 3.5 sacks. Myles Murphy has 26 tackles and 2.5 sacks.
Linebackers: Baylon Spector leads the team with 66 tackles, has a half sack, and one interception. James Skalski is right behind Spector with 65 tackles.
Secondary: Safety R.J. Mickens has 22 tackles and a team leading two interceptions
Clemson Special Teams
Kickoff Returners: Kobe Pace and Will Shipley
Punt Returner: Will Taylor and Will Brown
Scouting report: Kobe Pace is averaging 22.8 yards per kickoff return with Will Shipley just slightly behind at 21.7… Will Taylor has averaged 10.7 yards per punt return.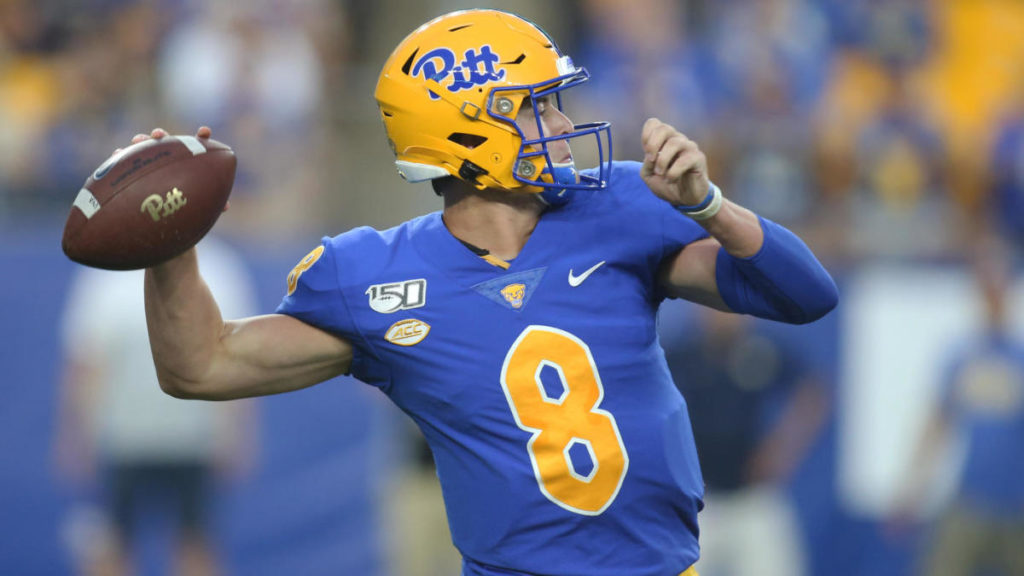 Pitt vs Clemson History
Series Began: 1977
Overall Record: 2-2
At Home: 0-0
On Road: 1-1
Neutral Site: 1-1
ACC Series: 1-2
Streak: Clemson won the last two games.
Last Game: Nov. 28, 2020 (Clemson 52, Pitt 17)
Game Notes* 
The Tigers, ranked No. 24 in the USA Today Coaches Poll, make their first visit to Pittsburgh. Two prior regular-season meetings were played in Death Valley. The teams twice met at neutral postseason sites.
Pitt boasts the nation's No. 3 scoring offense, averaging an ACC-best 48.3 points per game. Clemson is second nationally in scoring defense, yielding an ACC-low 12.5 points.
With 854 career completions, Pickett needs just 14 against Clemson to eclipse the all-time Pitt record held by Alex Van Pelt (867 from 1989-92). Pickett is averaging 23.83 completions per game to rank 10th nationally and second in the ACC.

Since 2015, Pat Narduzzi has directed Pitt to 31 victories in ACC play, the third-highest win total during that span. Only Clemson (49) and Miami (32) have won more.

*Courtesy of pittsburghpanthers.com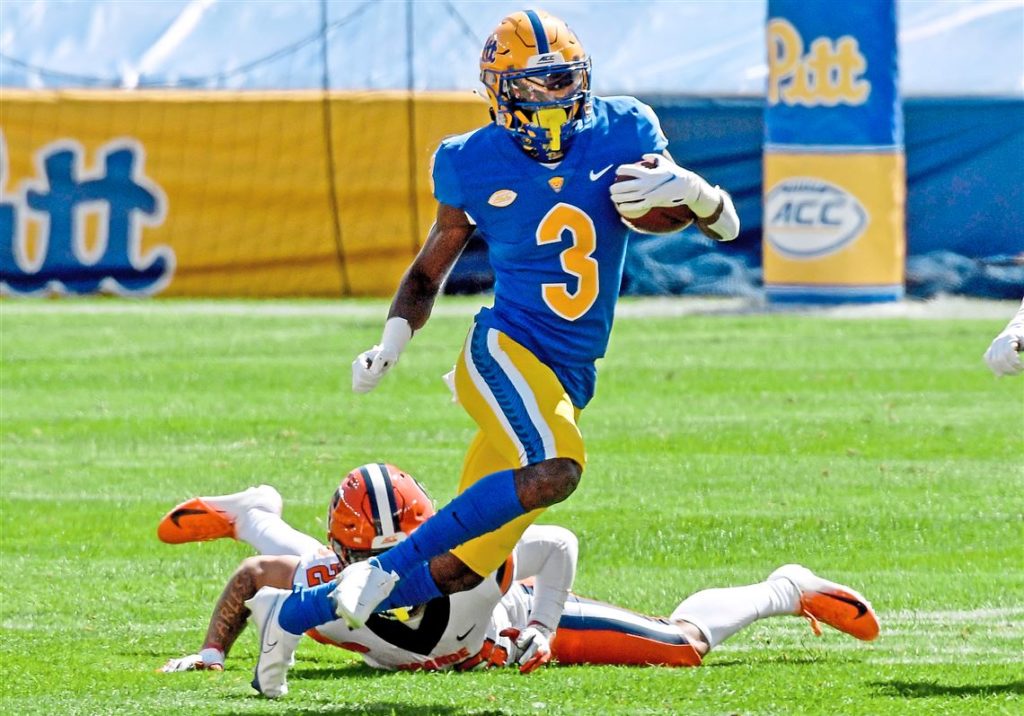 Injury Report (10/21/21)
Pitt Panthers
Out: None reported
Doubtful: None reported
Questionable: RB A.J. Davis, RB Rodney Hammond, WR Gavin Thomson
Clemson Tigers
Out: OL Hunter Rayburn, QB Will Taylor
Doubtful: None reported
Questionable: DB Joseph Charleston, CB Fred Davis II, TE Braden Galloway, RB Will Shipley (knee), WR E.J. Williams, OL Will Putnam
Author Profile
From Midland, "The Basketball Capital of Pennsylvania", located 35 miles NW of Pittsburgh along the Ohio River. This former steel town was home to storied athletes such as Dave Alston, Norm Van Lier, Simmie Hill, and the legendary 1965 Midland High School Basketball Team.

There's nowhere on earth that is more dedicated to its sports teams like Western Pennsylvania and the city of Pittsburgh. The passion and pride of Pittsburgh's fan base is second to no one. From the NFL, NHL, MLB, NCAA football and basketball, to W.P.I.A.L. high school sports, "The City of Champions" has it all!

As Editor of Pittsburgh SportsNation, Mike Drakulich provides top notch opinions and coverage of the Pittsburgh Steelers, Pittsburgh Penguins, Pittsburgh Pirates, Pitt Panthers football & basketball, Robert Morris Colonials basketball, and Duquesne Dukes basketball, as well as all sports teams that represent Western Pennsylvania, including WPIAL High School Football.

For a refreshing view of sports, mixed with humor and uncensored opinions, check out Pittsburgh SportsNation today on Facebook, Twitter @PghSportsNation and videos with over 1,000,000 views on YouTube!