Read Time:
2 Minute, 43 Second
The 2020-21 season was a good one for the Terps. Their performance was well above expectations. Yet, they were missing something, namely, a center and a point guard. Now, all the fans of Maryland sports betting can draw a breath of relief because the void has been filled with two high-profile acquisitions. The first is a new entry in the Big East All-Tournament Team, Georgetown center Qudus Wahab, who committed to Maryland on April 3rd. Thanks to the NCAA's extension, Wahab can count on three more years of eligibility, although he has just finished his sophomore season. All fall and winter athletes whose seasons were impacted by the epidemics got this chance.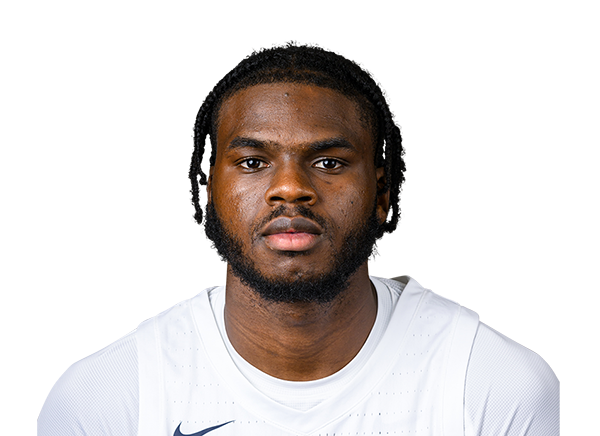 Big man "Q" is listed at 6-foot-11 and 237 pounds. In his breakout sophomore season, he averaged 12.7 points and 8.2 rebounds per game this season while shooting 59.1% from the floor. The promising center "was an important piece of our success this year and he needs to do what he feels is best for him," Coach Patrick Ewing declared in a public statement. "I want to wish him luck in his future." Wahab was born in Lagos, Nigeria, but he started playing high school basketball at Flint Hill in Virginia.
An hour later on the same afternoon, former Rhode Island senior guard Daron "Fatts" Russell, the top point guard available on the transfers portal at that moment, got on board with Maryland too. Fatts was selected twice to the All-Atlantic 10 team and conference all-defensive team. He will benefit from an NCAA extension too, giving him one more year of eligibility. Russel is a native of Philadelphia and played high school basketball at Imhotep Charter. He averaged 14.7 points and 4.5 assists this past season as he was named third-team All-Atlantic 10.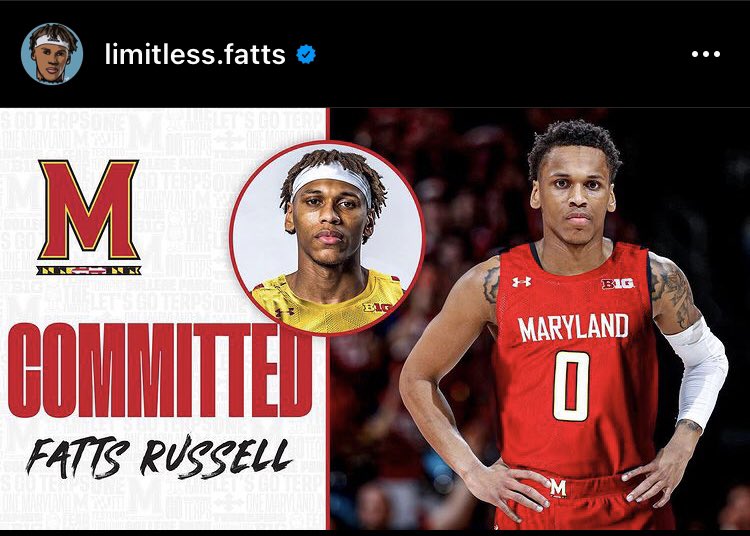 His numbers were higher the previous season when he went back to Rhode Island for his senior season. He came off averaging 18.8 points and 4.6 assists, 3.4 rebounds, and 2.9 steals per game. One of his weak spots could be accuracy since he only shot 33.7% from the field and 23.5% from deep in 2020-21. Fatts' height might be a drawback too, standing at 5-foot-10, 165 pounds. On the other hand, the point guard shows some ball-handling solid skills that can score on all three court levels.
Coach Mark Turgeon was well aware that the Terps didn't have a point guard last year. Russel will now try to fill in that role. So far, the lack of a lead guard has forced sophomore guard Hakim Hart to play out of position and split point-guard duties with junior guard Eric Ayala.  Now Hart will be able to move off-ball, and Ayala will be relieved too, strengthening the offense.
Russell is already familiar with some Terps team members since he played high school basketball with Scott at Imhotep Charter in Philadelphia. Hakim Hart is from  Philadelphia too. All three Philly players could be starters next season. Although his real name is Daron, Russell's nickname "Fatts" has a childhood heritage from his mother because "he was a chubby baby," says his official bio.
Author Profile
CEO NGSC Sports