Read Time:
4 Minute, 24 Second
With the NBA season a quarter of the way over, players and teams are finding their identities and solidifying their spots in the standings. In just a few weeks, voting for the 2022 NBA All-Star Game will start. With several players missing in both conferences due to injuries, personal reasons, and inevitable absences due to health and safety protocols, there are openings for many young stars to get their first All-Star nod. These four potential first-time All-Stars are the most likely to get their first nod this season.
LaMelo Ball
In his second NBA season, the youngest Ball brother is on the path to superstardom. In the 24 games Ball has played so far, he has averaged 20.0 PPG, 7.7 RPG, and 8.3 APG, leading the team to a 13-11 record. While LaMelo is not top 10 in scoring, he is top 10 in assists. At the time of this writing, Ball is currently out due to going into the league's health and safety protocols. With the Hornets currently being the 10th seed in the East, they would be in the play-in tournament if the playoffs started today. LaMelo will get a lot of votes from the fans as he is a much watch player in the league, in addition to many votes from other players and media. This year is the perfect opportunity for Melo to get his first All-Star nod. When it comes to the guard positions in the East, LaMelo will have some competition from those who are guaranteed to make the team. Luckily for him, there are two key guards in the East that won't make the team: Ben Simmons and Kyrie Irving. While the rumor has gone around that Irving will be on the All-Star Ballot, Irving may not have much support from the fans, players, and media. If Ball were not to make his first All-Star Game this season, it would truly be a shock.
Andrew Wiggins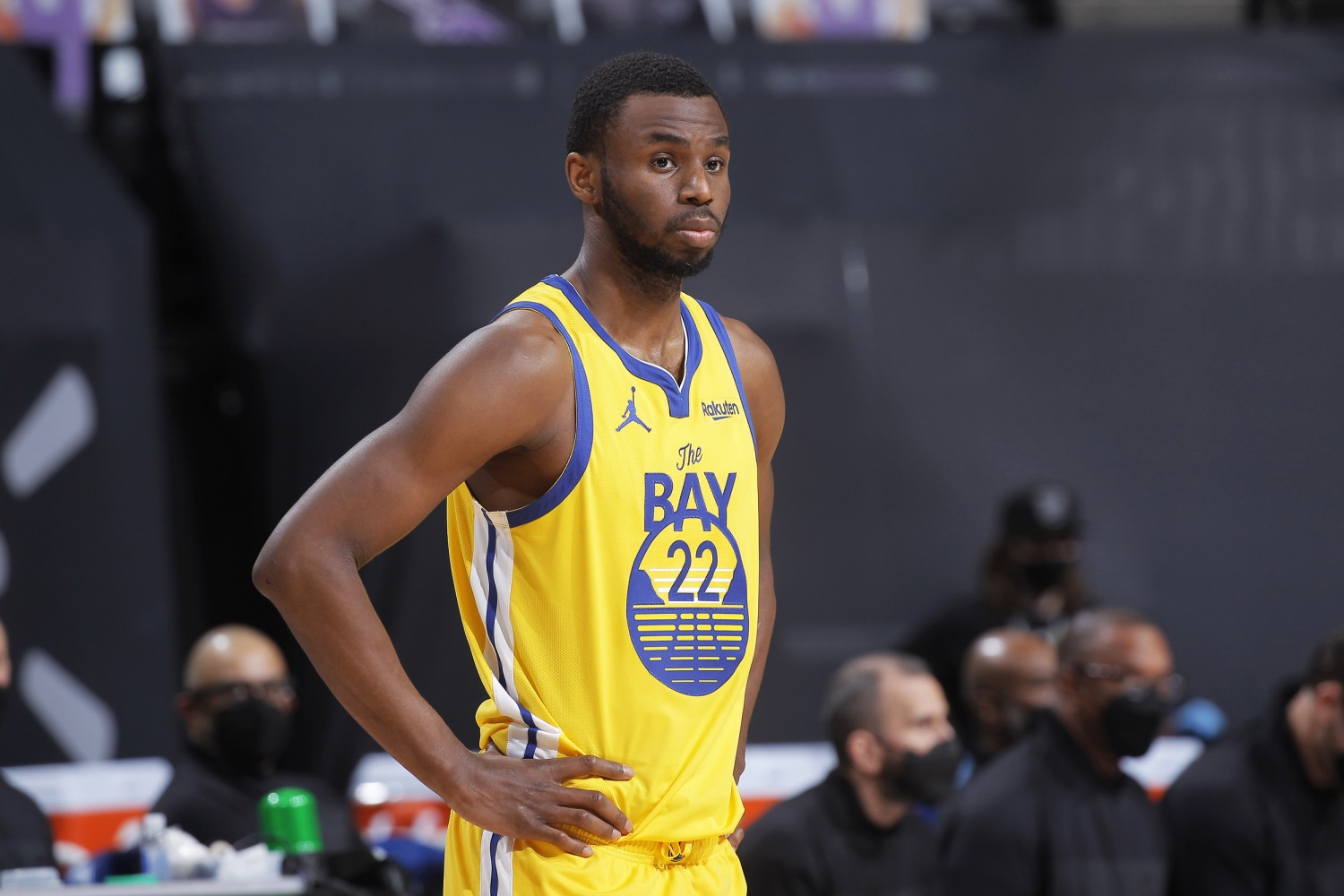 In his three years in the NBA as a member of the Golden State Warriors, Andrew Wiggins has seen a fair share of ups and downs but has remained consistent overall. In the 23 games he has played so far this season, Wiggins is averaging 18.3 PPG, 4.5 RPG, and 1.6 APG. While they are not the flashiest numbers in the league, Wiggins has been a pivotal part of the Warriors' dominance when Steph Curry has an off night. There is no doubt that Golden State will have two All-Stars. Steph Curry is guaranteed to make his 8th All-Star appearance and Draymond Green is likely to make his 4th All-Star appearance. If the Warriors keep playing at the rate they are, there is a high probability that the Warriors will have three All-Stars. While his teammate Klay Thompson will be returning soon, the odds of being voted in an All-Star are low. This season would be a great opportunity for Wiggins to make his first All-Star appearance due to Kawhi Leonard missing. A staple for the backcourt at All-Star games, Leonard's absence can give Wiggins his first taste at being an All-Star.
DeAndre Ayton
This is a very important season for DeAndre Ayton. After not coming to an agreement with the Suns on a Max Contract extension, Ayton is set to become a free agent at the end of the season. Ayton slowed down in the playoffs, something that played a role in the Suns' loss to the Bucks in six games in the Finals. So far this season, Ayton is averaging a double-double of 16.5 PPG and 11.2 RPG. The numbers aren't flashy, but he's been an important part of the Suns' dominance in the first quarter of the season. He was a huge part of the Suns' franchise-record 18-game winning streak. Ayton is in a similar position to Andrew Wiggins. If the Suns keep playing the way they are, it is possible the team could have two or three All-Stars. If that is so, Ayton could see his first All-Star nod. With Kawhi Leonard and Zion Williamson most likely not returning as All-Stars, there are two spots open, one of which Ayton could earn with his performance this season.
Ja Morant
This is a tricky one. Ja Morant looked like a potential NBA MVP candidate early on this season. In the 19 games, he's played this season, Morant has averaged 24.1 PPG, 5.6 RPG, and 6.8 APG. It is likely that a guard like Mike Conley would not make the All-Star team again, leaving a spot open in the frontcourt. There is no doubt that Ja would be an All-Star this year, but the problem is that he is currently out with a knee injury. Several reports have noted Memphis head coach Taylor Jenkins saying Morant would return this season with the timetable being unknown. It's entirely possible that Ja can still become an All-Star without playing the game, but it would be exciting to see Ja share the court with the league's best.
Author Profile