Read Time:
3 Minute, 39 Second
Before the 54th Super Bowl culminated, it seems that nobody was capable of forming a sentence without mentioning the National Football League. And I mean nobody. You don't even have to be a fan to not only hear about it, but also join the discussion. The NFL was all everyone was talking about for a good few weeks.
Thinking back about it, we may have been misled, one way or another.  After the proclamation of champion for the NFL's 2019 and 100th season, people seemed to be more excited about the 2020 Drafts, scheduled for April 23-25. There might be a small percentage of those who are not a part of this frenzy, but you wouldn't be here if you were one of them.
So, as the whole nation got busy with mock drafts for the new season, everyone wanted to join in and give their two cents about the event and the players every Tom, Dick, and Harry were talking about. They must have been really something to steal the spotlight from the major-league event in the National Football League. Additional info.
Round One Picks – Crème de la Crème
The Cincinnati Bengals might have dropped the ball in 2019, ending up with the league's worst record at 2-14. But, that means they are getting the ball rolling at the Draft. And, as the first team to pick, they were in for a real treat.
Nevertheless, they were not the only ones with a high chance of snatching their preferred players. Round one was also reserved for the Washington Redskins, Detroit Lions, New York Giants, Miami Dolphins and many more. Unsurprisingly, while all of the teams have a lot to think about, the fans have already started thinking on their behalf.
On the other side of the Draft, there were a lot of names worth mentioning. But, a few of them really stood out. The LSU Tigers quarterback, Joe Burrow seemed to have caught a lot of attention. And the world seems to agree that the Bengals did not miss their chance of getting the perfect quarterback. After all, it's been a while since they could pick first.
If you'd like to know more about this, take a look at this link: https://www.espn.com/nfl/draft2020/story/_/id/28374747/2020-nfl-draft-order-first-round-picks-1-32-date-location
Another interesting name that was being tossed around belonged to one more great quarterback, Tua Tagovailoa. Chase Young, the defensive end for the Ohio State Buckeyes, was right there at the top with them. Now we know why these three were the ones most talked-about.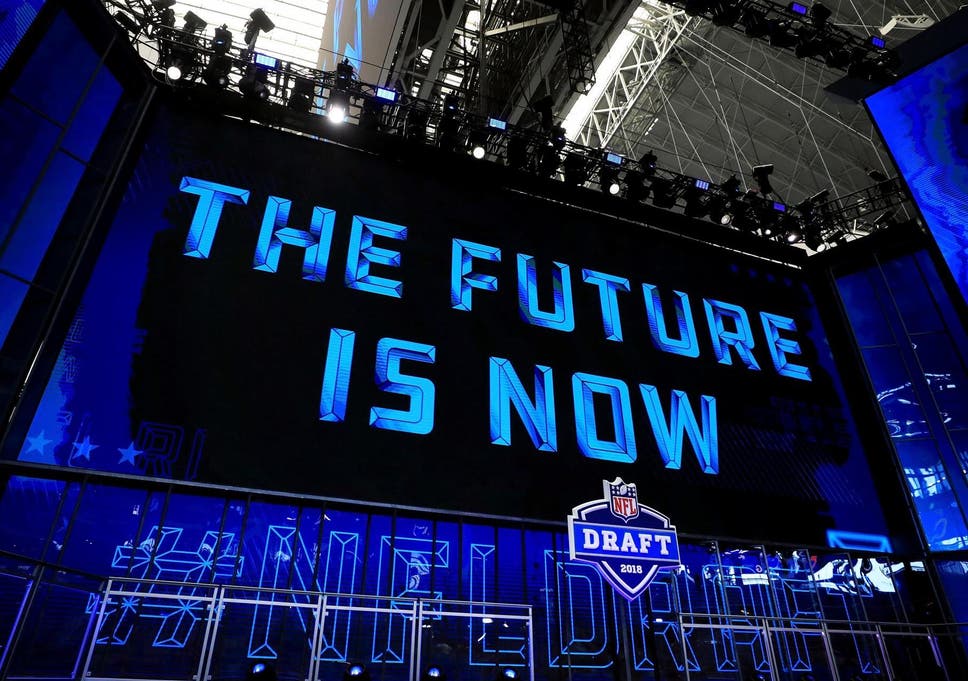 Joe Burrow
Joseph Lee Burrow turned out to be a big surprise. He went from a below-average to a potential No. 1. Winning the Heisman Trophy, along with leading the LSU to the National Championship has scored him some serious points.
To top it all off, he broke the NCAA record for most passing touchdowns in a season. As for his personal preferences, Burrow said: "Whoever wants to pay me money, I'm gonna go there". The Bengals sure had to ready their checkbook. 
Chase Young
Whenever Ohio State was mentioned, the Bosa brothers were brought up as their great talents. Nowadays, Young was said to be better than both of them. As a Heisman finalist and a winner of the Chuck Bednarik Award for the nation's top defensive player, Chase was definitely worth the while.
Although speculations have been going around that he intended to return to Ohio State for his final season, the Fanspeak's 2020 NFL mock draft and many more have already coupled him with Washington Redskins. Goes to show how fast plans can change. There's no doubt that Young was a perfect top 5 pick in the Draft.
Tua Tagovailoa
While some feared that his hip injury might be career-ending, Tagovailoa proved them all wrong. After becoming the face of College Football, seeing him step down would have been a shame. Luckily, he was cleared to play again in no time.
In light of the injury, his decision to join the 2020 NFL Mock Draft came as a real surprise. In spite of everything, the "Prince who was promised", as Tagovailoa is called among some circles, has left Alabama. Where he ended up was already foreseen. 
Author Profile
CEO NGSC Sports