Read Time:
4 Minute, 38 Second
This week, we conclude our previews of the 2019 NFL season. Today, we take a look at the AFC West and see what it may look like by the end of the NFL season.
Kansas City Chiefs (11-5)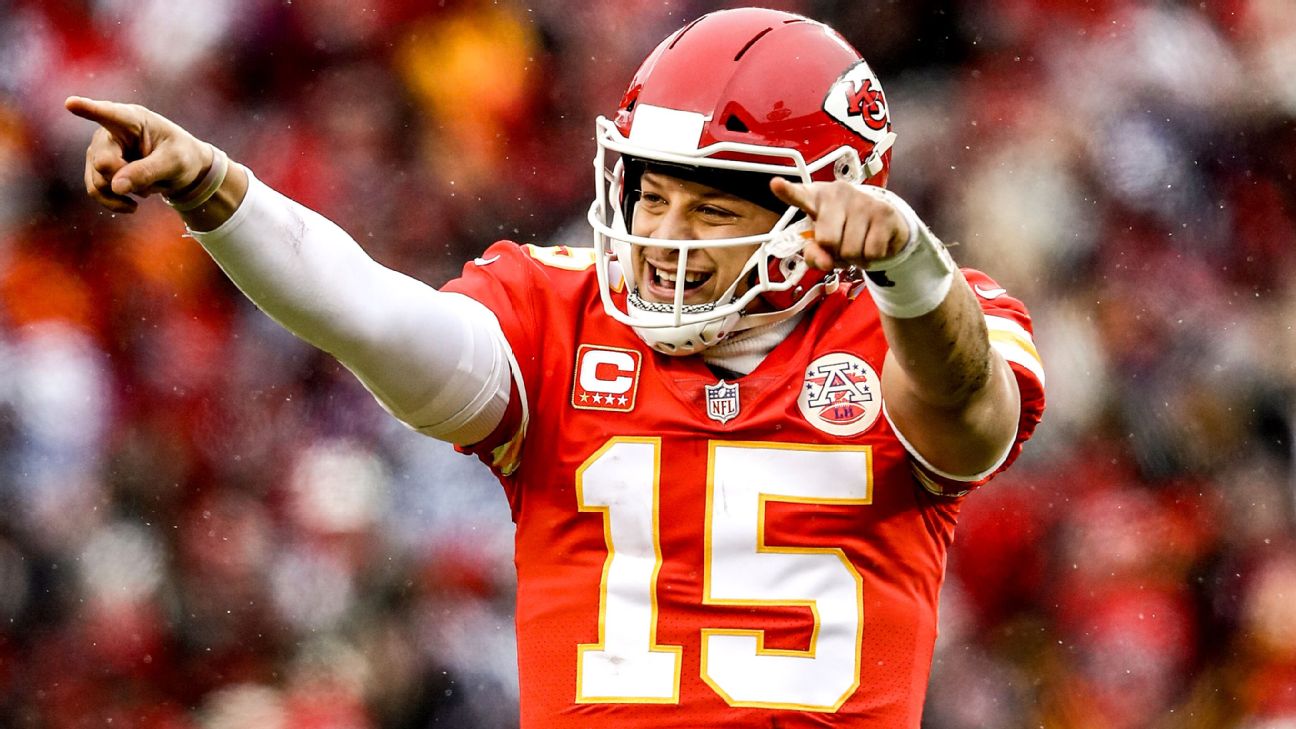 The Chiefs (and Andy Reid) will look to finally take that next step and deliver an NFL championship to this fan base. Patrick Mahomes will continue to put up big numbers again this season. Tyreek Hill is an explosive player, but they need Sammy Watkins to be healthy, reliable, and consistent. Look for second-round pick Mecole Hardman to push him as a number two receiver. Damien Williams did show flashes last year, and I look for him to match the production they have gotten from Kareem Hunt at the running back position. Of course, Travis Kelce will continue to dominate at tight end. The offensive line is not great but Mahomes does get rid of the ball quickly. Eric Fisher has not lived up to being drafted first overall at tackle. The defense has made some improvements exactly where they needed. They signed safety Tyrann Mathieu and drafted safety Juan Thornhill in the second. Thornhill was a good value pick in the second round and I expect him to start at some point. They also added Bashaud Breelend at corner to go along with Kendall Fuller. Adding Frank Clark will allow them to get good quarterback pressure. If this defense comes along as it's capable of, it could be a championship season for Kansas City.
Los Angeles Chargers (10-6)**
The Chargers and Chiefs will be battling it out all season for the top spot in the division, with the loser likely an NFL Wild Card. The Melvin Gordon holdout has not been resolved and it's looking likely that lingers into the season. Austin Ekeler showed he has punch running the ball and I think he can match production. Phillip Rivers can make all the throws and he has plenty of talent to work from. Keenan Allen should be in the conversation for best receiver in the league, but Mike Williams, Travis Benjamin, Dontrelle Inman, and tight end Hunter Henry are all big body, downfield threats. The line is strong with left tackle Russell Okung and center Mike Pouncey. The Chargers really addressed the defense in the draft, spending three of their first four picks on defense. Melvin Ingram will continue to get pressure from the outside, and Joey Bosa is always dangerous when on the field. Veteran Thomas Davis was a nice pickup at linebacker. In the secondary, they are led by former NFL All-Pro corner Casey Hayward. Winning the division is critical for the Chargers as they have shown struggles winning on the road in January.
Oakland Raiders (7-9)
The Raiders will play their final NFL season and Oakland and will look to leave the fans with something to remember. Despite the one season in 2016 the Raiders have been bad for a while, and it didn't get much better with Jon Gruden last year. They have certainly added high-level talent in Antonio Brown, let's see if the headache is too much to handle (which it might). I think Derek Carr needs this weapon to show whether or not he really can be the guy at quarterback. I think he can but injuries and bad teams have left that doubt. Let's see what punch first-round pick Josh Jacobs provides at running back. The line is not bad on the interior; Rodney Hudson has always been a quality center and Jonathan Cooper is a solid guard. I do worry about the tackles, especially in an offense that will look to stretch the ball downfield. They drafted defensive end Clelin Ferrell with the first overall pick. Ferrell can play but that might have been a stretch that high. Vontaze Burfict has been added as well, though I think it's been proven be is not worth the trouble he brings. The secondary o. This team is young and good. Gareon Conley has been improving and Daryl Worley was a nice addition. They also have Karl Joseph and first-round pick Johnathan Abram at safety. I think this secondary can help that defense stay competitive, and now that Card ya a big-play weapon, Oakland could surprise this year.
Denver Broncos (7-9)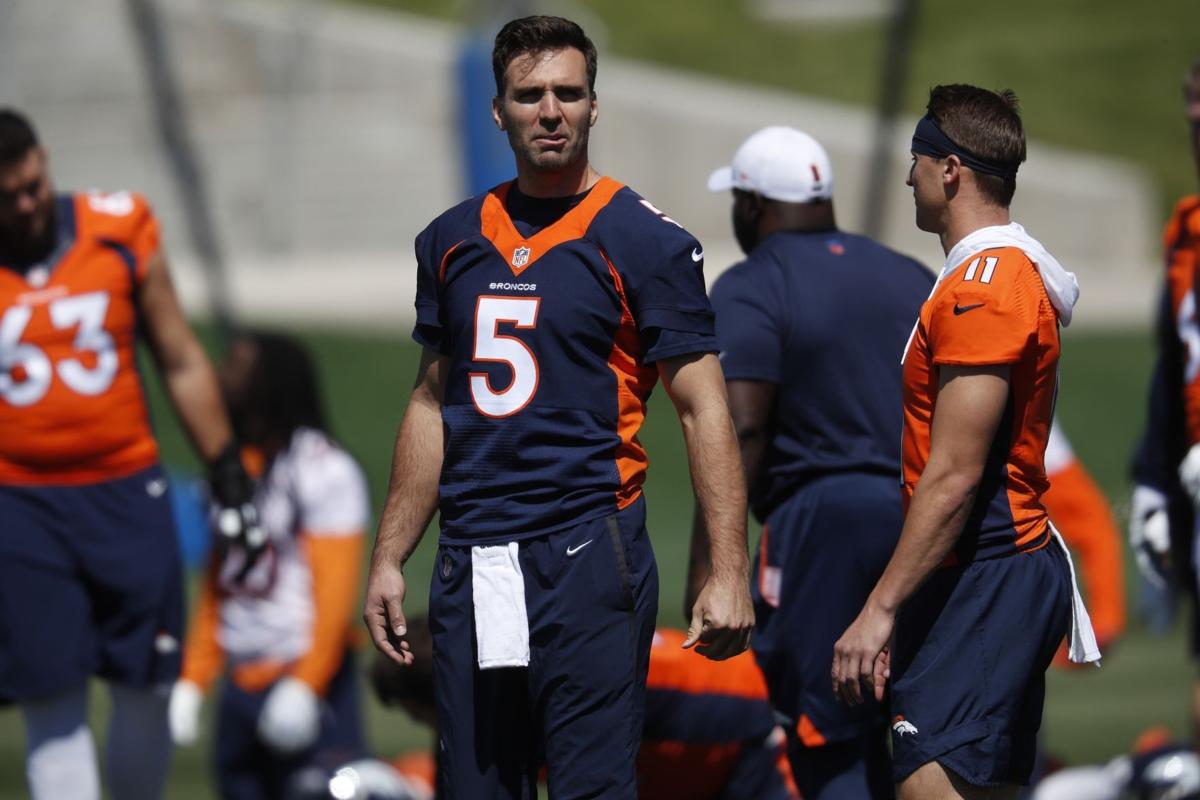 Denver hopes they have finally gotten a quarterback since the retirement of Peyton Manning. Joe Flacco did show regression in Baltimore, hey was often left with little to no running game, however. This will not be the case in Denver, with Phillip Lindsay coming off his big rookie year. Emmanuel Sanders is still a downfield threat with his speed, and with first-round pick Noah Fant at tight end, Denver can incorporate play action which has always been when Flacco has always been at his best. Defensively this team has a lot of talent. Make no mistake, the best of this talent is far and away Von Miller. Miller has all the tools, all the moves, and knows how to make the game-changing plays. Derek Wolfe is also very capable and has really meshed on the defensive line. Bradley Chubb will continue to progress and benefit from the attention these two draw. Chris Harris has always been a high-quality performer at corner, and adding Kareem Jackson at safety solidifies this defense. It's a tough division and schedule, but the Broncos will be a competitive team, plus or minus a few wins from seven.
Author Profile