Read Time:
2 Minute, 27 Second
The Toronto Raptors put an end to this NBA Finals battle of attrition Thursday night and won their first-ever NBA Championship. However, Golden State did not go down without swinging haymakers. Kawhi Leonard may have been named Finals MVP, but the real MVP is Masai Ujiri who fired coach Duane Casey and replaced him with Nick Nurse. He also traded away their best player, DeMar DeRozan, for what could be a one-year rental in Kawhi Leonard.
The injuries were too much for Golden State to get over. Kevin Durant came back in Game 5 only to tear his Achilles. The Warriors were still able to pull out an emotional Game 5 in Toronto to send the series back home for a chance at a win and a Game 7.
Golden State may have given the game away with careless turnovers in the first period. Kyle Lowry had an amazing Game 6 firing on all cylinders from the start. He continued his aggressive play that was key to the Raptors success this series  Even his backup, Fred Van Vleet, played aggressively and hit some key shots down the stretch.
When Klay Thompson went down in the fourth period it was over because the Raptors could then double team Steph Curry forcing him to give up the ball. It looked like Thompson was going to come back into the game, but he was ruled out due to an ACL tear.
What amazed me the most is that Toronto pulled off three straight victories at Oracle Arena in Oakland where the Warriors rarely lose. The Raptors hit five of their first six from long range and finished 13 of 33 and converted 23 of 29 free throws. They were also able to minimize their turnovers. The Raptors played mistake-free basketball and took advantage of every mistake that Golden State made and now they are the reigning NBA Champions. It is unclear if Kawhi Leonard will return to Toronto or test the free agency waters.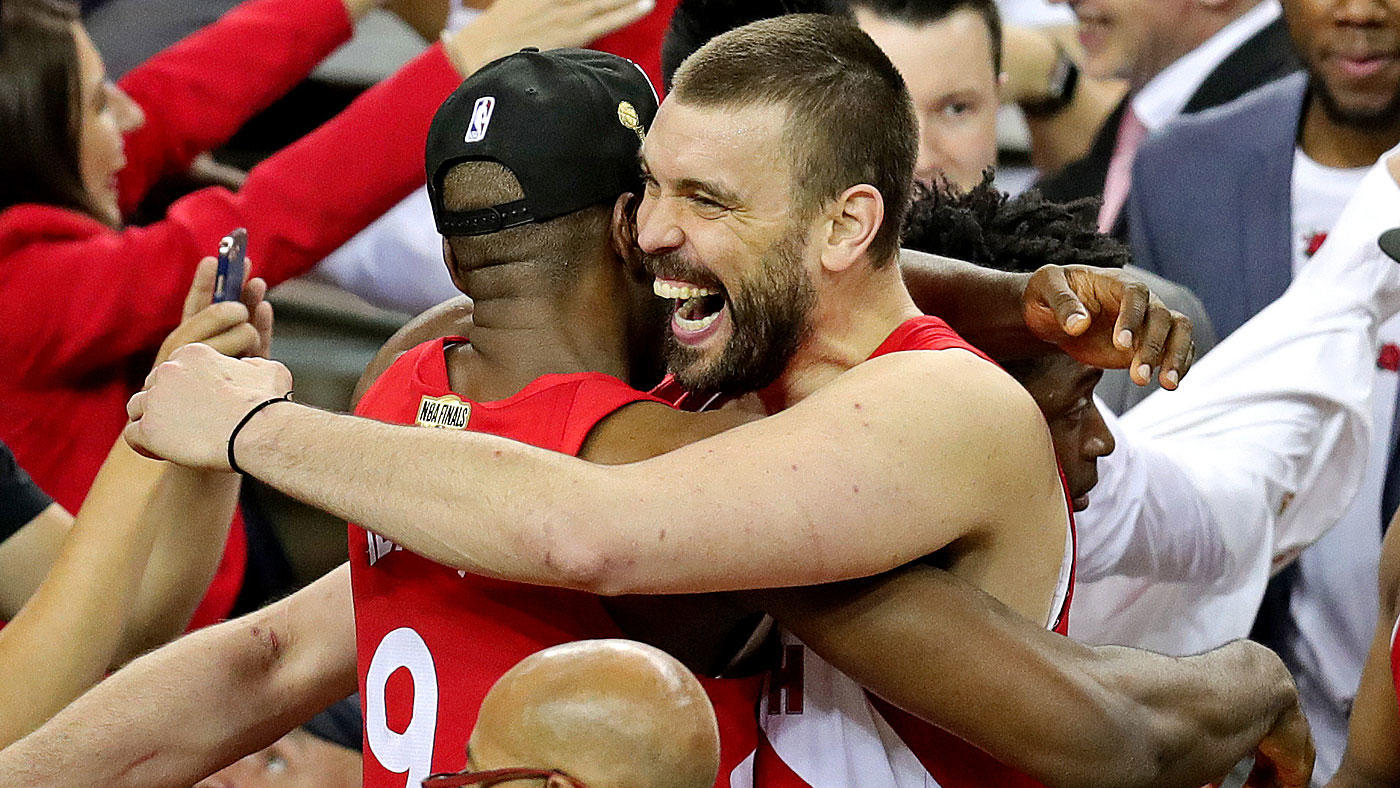 The Warriors were an up and down team all year with public bickering between Draymond Green and Kevin Durant, At times, they looked bored and unmotivated. While the Raptors were not picked to make it to the Finals, they went about their work with a blue-collar demeanor. They simply scratched and clawed their way through the season with the veteran leadership of Kawhi Leonard, Marc Gasol, and Serge Ibaka all of whom have won All-NBA defensive player of the year. Gasol and Ibaka were two key acquisitions Ujiri made to help bring this title to Canada.
Could this be the birth of a dynasty if Kawhi stays in Toronto? He has been gone on to end the chances of two separate three-peats. The other one was a Lebron led Miami Heat team. Maybe Kawhi needs a new nickname like Kawhi the Dynasty Slayer, but for now, he can be the King of the North.