Bonus
Dynamo Talk: Houston beats Columbus at home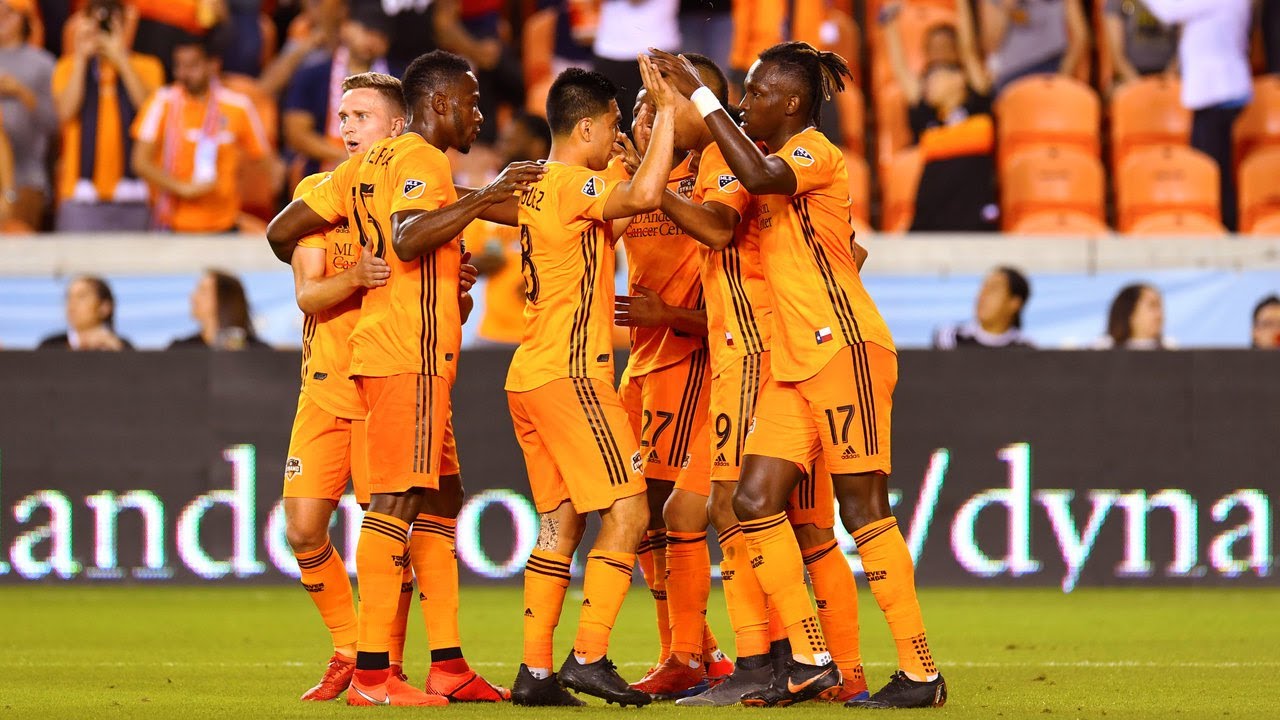 After a disappointing road loss in L.A., the Dynamo responded with a dominant victory at home against Columbus Crew. With that in mind, just how good can this team be? Should fans expect nothing less than the playoffs this year?
It has been quite the start for the Dynamo this season. Last season, Houston began the by beating the would-be champions Atlanta United. However, injuries and defensive struggles would hinder their season. Despite being close to making the playoffs last year, it just wasn't meant to be.
Flash forward to this season, and the narrative is much different. As the standings currently sit, Houston is 5th in the West. With a record of 5-1-1 they look stellar to begin. New comers such as Memo Rodriguez, Maynor Figuerora, and Kiki Struna have really helped this squad out. It also helps to have A.J. DeLaGarza and Tomas Martinez fully healthy this year.
Overall, not bad. Despite the loss to the LA Galaxy, the Dynamo have really built something good here. That for sure was on full display against Columbus Crew SC Saturday night.
Let's take a look at those Saturday night highlights.
Dynamo 2, Columbus Crew 0
First, let me begin by praising this youngster named Memo Rodriguez. While he didn't score in this game, his impact was felt on the pitch. This guy created space, hounded Crew defenders, and created some nice chances to score all night long. Hats off to this kid.
Things got off to a quick start. Three minutes into the game Mauro Manotas did what he does best. Put the ball in the back of the net. That makes three goals so far this year. And who else could have provided the hustle and assist needed for that goal? If you guessed Alberth Elis, you would be correct. Make that four assists on the season for Elis. His impact to make this play happen can't be understated.
However, Columbus Crew started off very slow. A lack of focus and Elis's nose for the ball gave that goal away so early. After the first goal things settled down more. The Dynamo played a great defensive first half. However, they too missed plenty of chances to extend the lead.
The second half had a bit more flair to it. In the 55th minute, Tomas Martinez hit the rebound off a Zack Steffen save attempt and that would be the last goal scored of the game. Unfortunately for Columbus Crew, it is not the result they wanted.
With this loss Columbus's losing streak extends to four straight losses. Their best chance to score came in the 79th minute. Pedro Santos attempted a direct free kick score. However, lying in wait was man of the match Joe Willis. The Dynamo goalkeeper played a stellar game, saving four attempts and punching in his first shutout of the season.
Defensively, Houston played a solid match. Columbus really had no rhythm going for them and that was partly due to the Dynamo back line. The midfielders for Houston also played well and made life difficult in the midfield for Columbus. In other words, Santos and Gyasi Zardes were non-existent this game.
Houston's pace settled the match early on. While at times they played too conservatively on offense, their hustle on defense and possession kept the team in a nice rhythm.
Overall this is among the best starts for the Dynamo. In fact, this victory set the record for fastest five wins in team history. So yes, fans should expect nothing less than playoffs this year. I truly believe this team can make a run at the MLS Cup if they continue playing this way.
Next up for Houston, FC Dallas at BBVA Compass Stadium on May 4th for the match up all Texas fans look forward to. This one should be really fun. As for the Crew, they head off to the nation's capital for a date with Wayne Rooney and D.C. United.
For more on the Dynamo as the season progresses, stay tuned to NGSC Sports. Until next time, Orange Nation.
Author Profile
Hardworking, loyal, and passionate. I love the people that surround me because they allow me to be who I am. A lover of sports, video games, and life itself. I am a son, a brother, an uncle, and a person who holds nothing but love in his heart. I do this for Rosa Maria Magana and Edward Magana. A.k.a my folks in heaven. Music and sports keep me alive and well.
Houston, Texas.