Read Time:
2 Minute, 25 Second
Well the first week of the 2018 season is in the books. No true story about the Titans first preseason game as the Packers won 38-17. I was able to come away with some takeaways:
The hype of Corey Davis will have to continue as fans weren't able to see any action from him. Davis only participated in pre-game warmups. The other starting receiver, Rishard Matthews didn't play either. Receivers Darius Jennings and Taywan Taylor got the start. Jennings ended up with a touchdown.
Marcus Mariota was only on the field for one series. He finished 2-3 for 42 yards and a touchdown. He also rushed once for seven yards. Not that he's fighting for his spot but he looked pretty good on his series.
Derrick Henry rushed for 11 yards on 3 carries while Dion Lewis just had one single carry for seven yards in the first series.
Highly talented Harold Landry replaced injured Brian Orakpo and didn't disappoint. Landry collected a strip sack and added another hurry. He was named to the Pro Football Focus defensive player the week. Not bad for the rookie in his first NFL game.
The secondary didn't produce like everyone expected they would. However, the second team defense was terrible. So as presumed, it doesn't look like the starters will have any issue keeping their job anytime soon.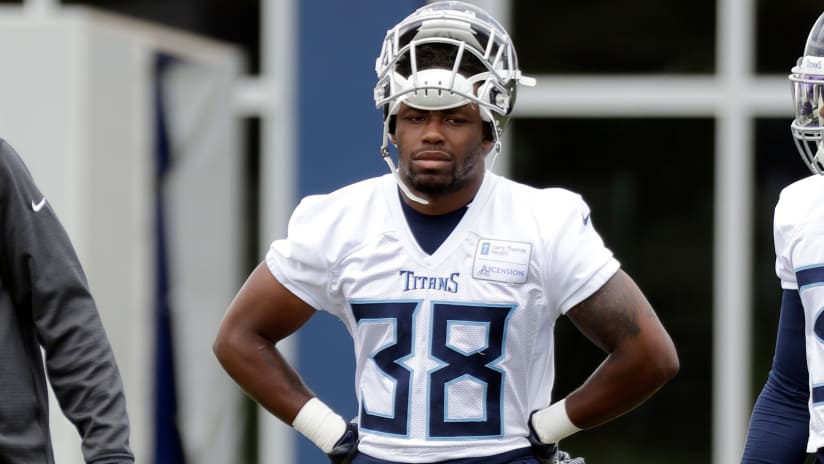 Someone to note from this game is running back Akrum Wadley. Wadley is looking to compete against David Fluellen as the third running back on the depth chart. Wadley led backs in carries and yards going for 27 on nine carries. He also caught a pass converting a fourth and four, as well as, returning a kickoff 64 yards. Wadley is a guy I'd have on my radar. He could very well sneak up on you this year.
The Titans take on the Buccaneers to unveil the new uniforms in front of the home crowd this week. The Bdefeatedfeat the Miami Dolphins in their preseason opener 26-24.
The Bucs are coming into town a little earlier than usual as they will be having a joint practice with the Titans on Wednesday and Thursday. We've already seen a few fights break out this season. Will we see another one yet again?
My eyes are going to be on Davis as we hope he will be able to hop on the field and get a few snaps in. If you're one who will be drafting Davis (like I already have in one league) in fantasy this year, you are more than eager to see why he was picked at number five by the Titans last year.
It's no telling who is going to win this game nor that it really matters. However, it should be a good one given that both of these teams were just fighting for the number one draft pick a few years ago.
Author Profile
Preston covers the Tennessee Titans and the AFC South for NGSC Sports. He also covers Nashville Predators hockey.
Latest entries