The snow was falling but the Liacouras Center was rocking as No.1 Villanova made their way into Philadelphia to take on the Temple Owls.
Everything went downhill for the Owls from the start as they lost to their crosstown rival 87-67 to put Temple at 6-3 on the season. This is the first ranked game that Temple has played this season, and this would have shown the committee that this squad is for real. The talk after the game instead was the performance or lack of by the entire Temple team and staff.
This was another Big Five game as Temple was looking to go 2-1 on the season against Philly schools. Head coach of Villanova, Jay Wright, said at the post-game press conference that winning the Big Five title is always a goal that is drilled into the players and staffs head each season. The Wildcats are led by future NBA player Jalen Brunson, who put on a show for the crowd tonight. Another impact guard that the Wildcats have is Mikal Bridges who will also most likely head to the NBA next season. I had scouts from the Wizards, Grizzlies, and Sixers, and Hornets in attendance to see these young men play.
From the start, the Cats looked way to hard to handle for anyone on defense for the Owls, opening up to a 25-5 lead after a Donte DiVincenzo three with 11:01 remaining in the first half.  On this run, Villanova was hitting shots left and right, while also getting loose balls. Temple looked lost, almost without any sense of direction. I am not sure what Fran Dunphy had planned but it didn't get executed. If it was not for a run by Quinton Rose, scoring 11 points on a Temple 14-0 run, this game would have been over.
Quinton Rose was the only bright spot in this entire game for the Owls as he went 9-of-12 from the field and went 5-of-6 from three. The closest this game got was to a 28-21 score midway through the first half but, Nova quickly answered as all great teams do and went on a 9-0 run led by none other than Jalen Brunson.
I will be honest, all the writers on press row were about to fall asleep. It was a poor effort in the first half as going into halftime the score was 46-29 Nova. I did not see one set work, meaning the only way Temple scored was going into isolation with a guard and praying to draw a foul or putting up a tough mid-range jumper. I thought in order to compete they must run their offense from inside out to create threes.
Jalen Brunson had 22 of his career-high 31 points in the first half and including making eight of ten shots.
The second was like a mirror image of the first. Obi Enechionyia got his first and only bucket to fall early in the second half. The Owls should be very concerned with the quality of play by the senior, who at one point was said to be an NBA talent. Obi Enechionyia is the one featured on flyers, billboards, cups, and a representation of Temple Basketball for the school. He has not played up to standards all season and has completely lost his touch. Over his last four games, his three-point percentage is 14 percent. For a forward who uses his three-point shot to open up inside, this is something really affecting his playing ability.
The second half was filled with Temple guards jacking up wild shots with the inability to cut the lead within 10. It is hard to win when a team like Nova has so many offensive weapons.
A highlight for the fans was seeing Philadelphia 76ers Rookie star Ben Simmons along with head coach Brett Brown. It was a sellout crowd of 10,206 packed in to see these two schools clash but what clash? I have never seen a more one-sided game in my life. The stats explain the story as Nova shot 60% and Temple shot 47 percent. I'm sorry, but I don't see any team stopping anyone when a team shoots that high.
The final five minutes of the game was like a pickup game. The final score was 87-67 but did not tell the story of the game. Temple looked outcoached, outplayed, and outhustled the entire game.
19 assists to 8 assists with the advantage to Nova. This stat explains the lack of chemistry Temple displayed in tonight's game. Temple looked like an NIT team tonight, while Nova looked like a deserving number 1 ranking.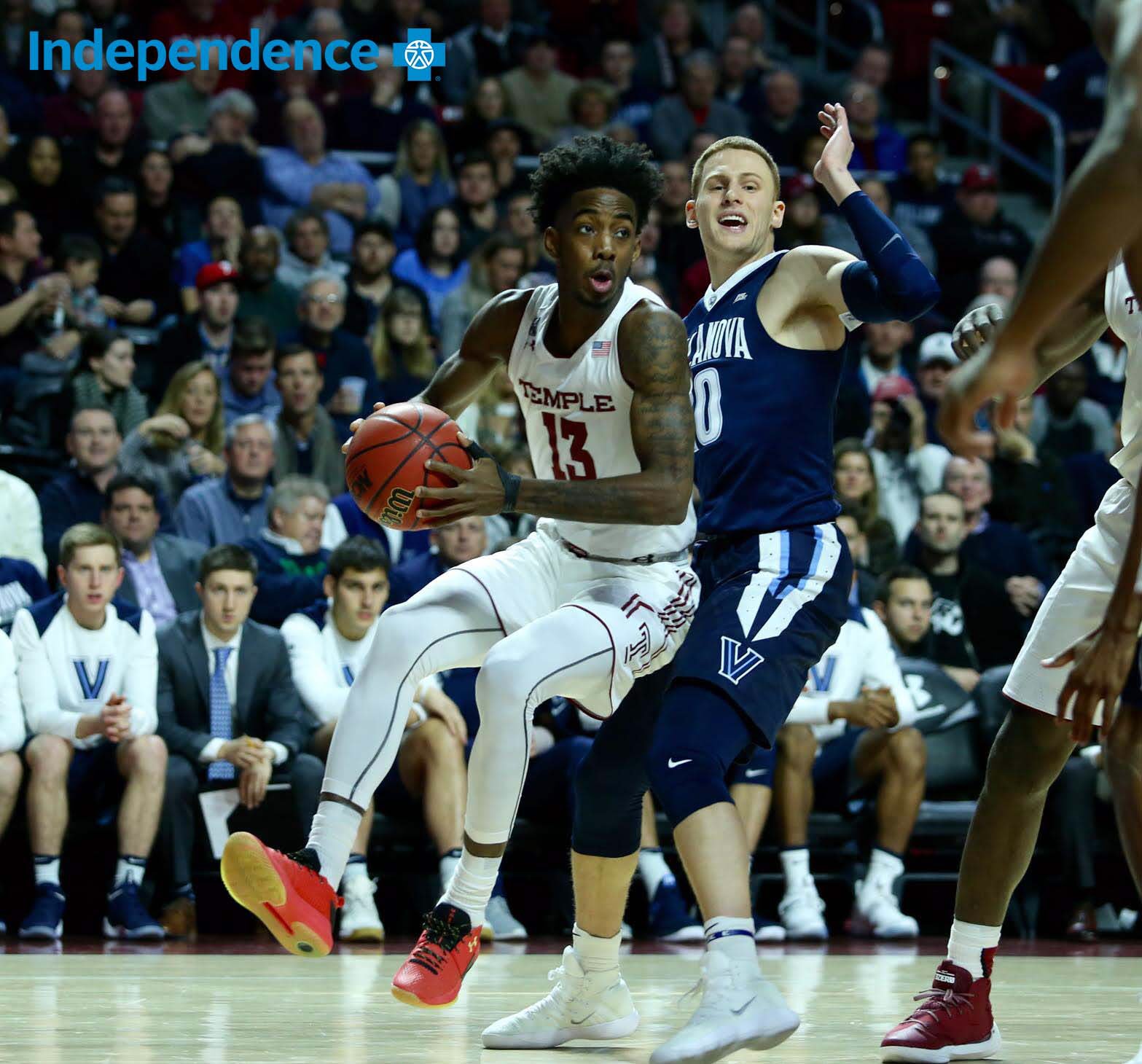 Up Next
The Owls take on Drexel at home December 16th at 5 p.m. This will be a bounce-back game after an embarrassing loss tonight. This is one of the last non-conference games of the year and these are the must-win games to keep your resume clean. If Temple somehow loses, you can kiss the NCAA Tournament goodbye.
Author Profile
Latest entries